Before you can submit your consultations to assessment, they need to be verified by your supervisor.
You should get your supervisor to verify any consultations that you might want to submit for assessment, even if you're not completely sure you want to use them.
Step 1: Share the consultation with your supervisor
If you have not already done so, use the Share with supervisor button to share your consultation with your supervisor. This will trigger an email to be sent to them, giving secure access to the consultation via FourteenFish.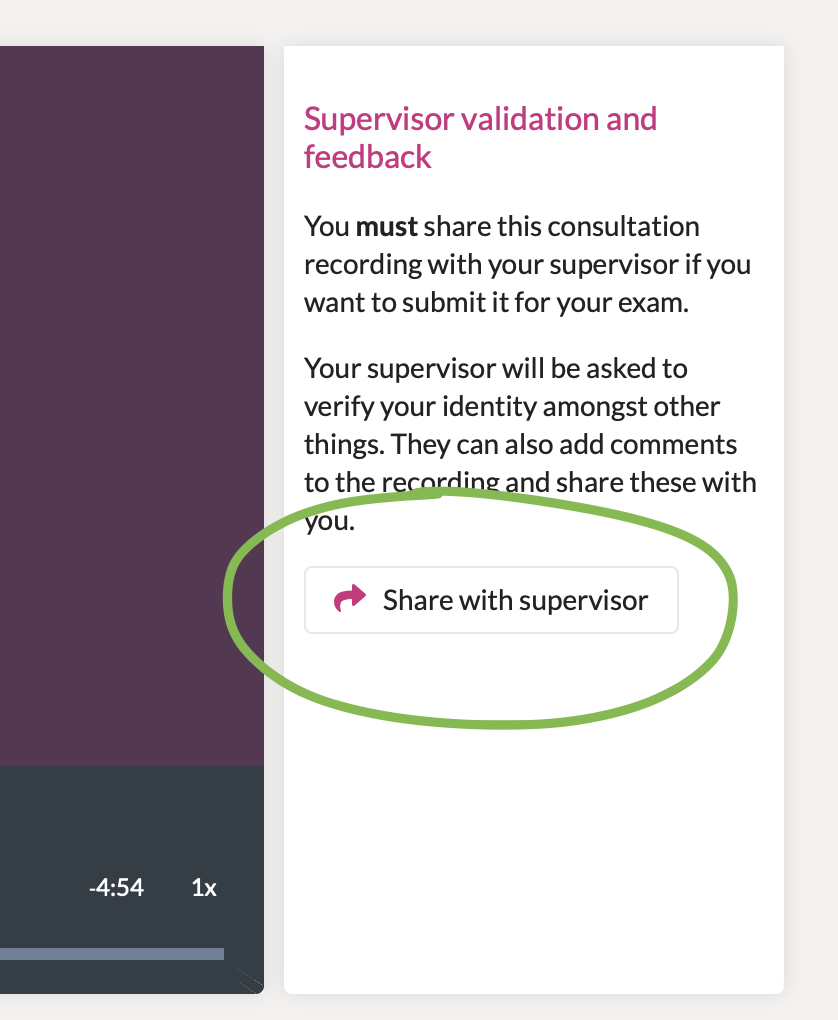 If you have already shared your consultation with your supervisor before 18th June, you do not need to share it with them again. Instead, ask them to go in to their FourteenFish account, where they will be able to carry out the verification step for the consultations you have previously shared.
Step 2: Your supervisor will receive an email
We'll send your supervisor an email explaining what they need to do. It contains a button to click to access the consultation, and this will invite them to create a FourteenFish account, if they don't already have one.
You can see if your supervisor has actioned the email as you'll see a green Accepted tick in the list.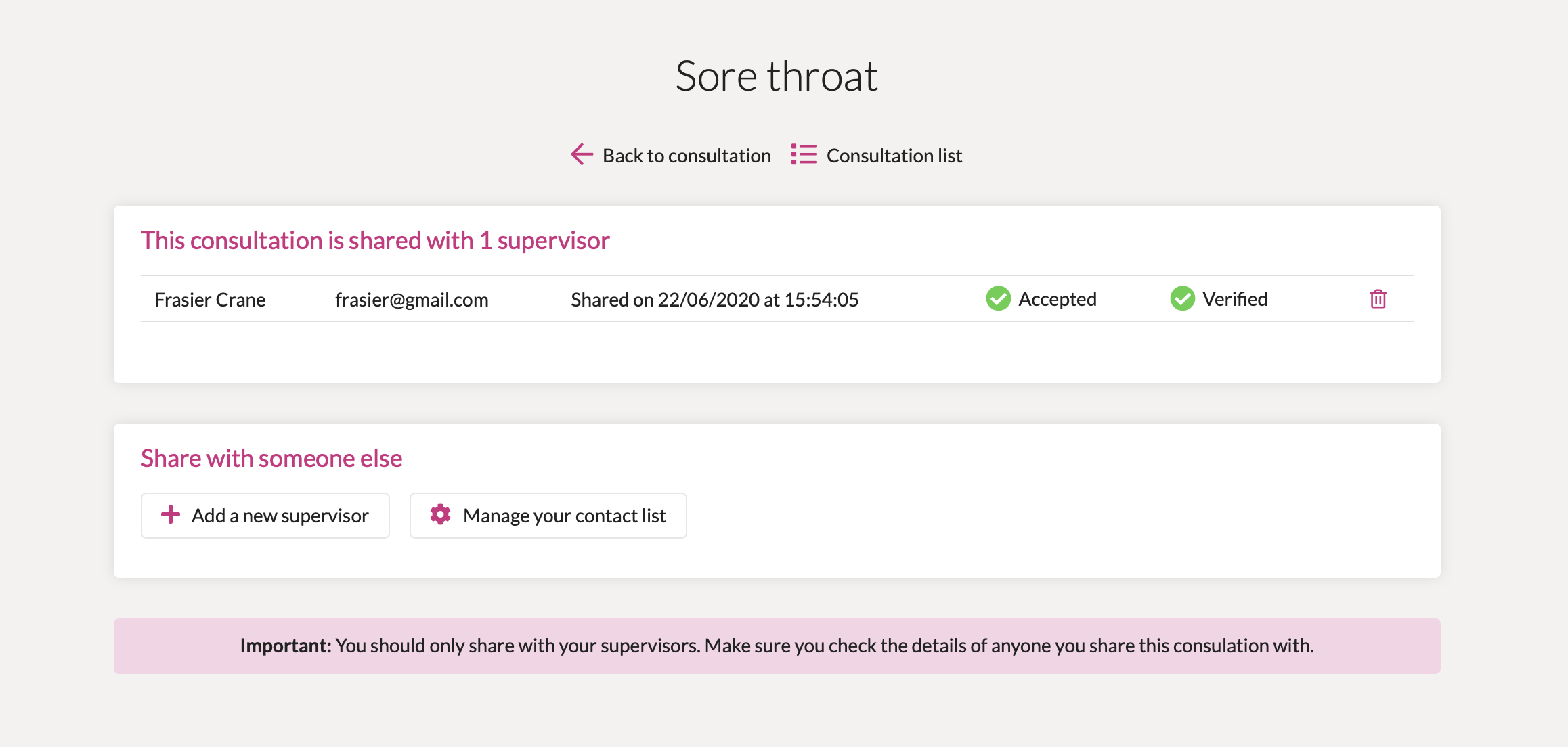 If your supervisor has previously accepted a consultation that you've shared with them, they don't need to take any action and the consultation will appear automatically in their FourteenFish account.
Step 3: Supervisor views and verifies consultation
Your supervisor can watch or listen to as much of the consultation as they need to in order to be able to agree to the verification statements.
The exact details of the verification process are different depending on whether the consultation was performed via FourteenFish, or uploaded from an external source.
If you want you can view the exact wording in page titled: Verifying your trainee's consultations.
Step 4: Consultations will appear as verified
When you go to the recorded consultation area on FourteenFish, you will now see a green tick to show that the consultation has been verified.
You can see more details by viewing the consultation, and opening the audit log.
Can I share with more than one supervisor?
Yes. You can share consultations with multiple supervisors, but only one supervisor needs to verify each consultation. If a supervisor views a consultation that has previously been verified, they don't need to go through the process again.
You can see who carried out the verification process in the audit log for the consultation.