Once you've recorded a video or phone call and the recording has finished processing, you can view it back on the FourteenFish website.
Examiners cannot see comments
When you share a consultation with your supervisor, any comments you get are not visible to the examiners when you submit the consultation for assessment. Assessors will never see the comments entered by the supervisor.
How to share your consultation
Use the Share with supervisor button on the right hand side. This is the same feature you need to use to get your supervisor to verify your consultations before you submit them for the exam.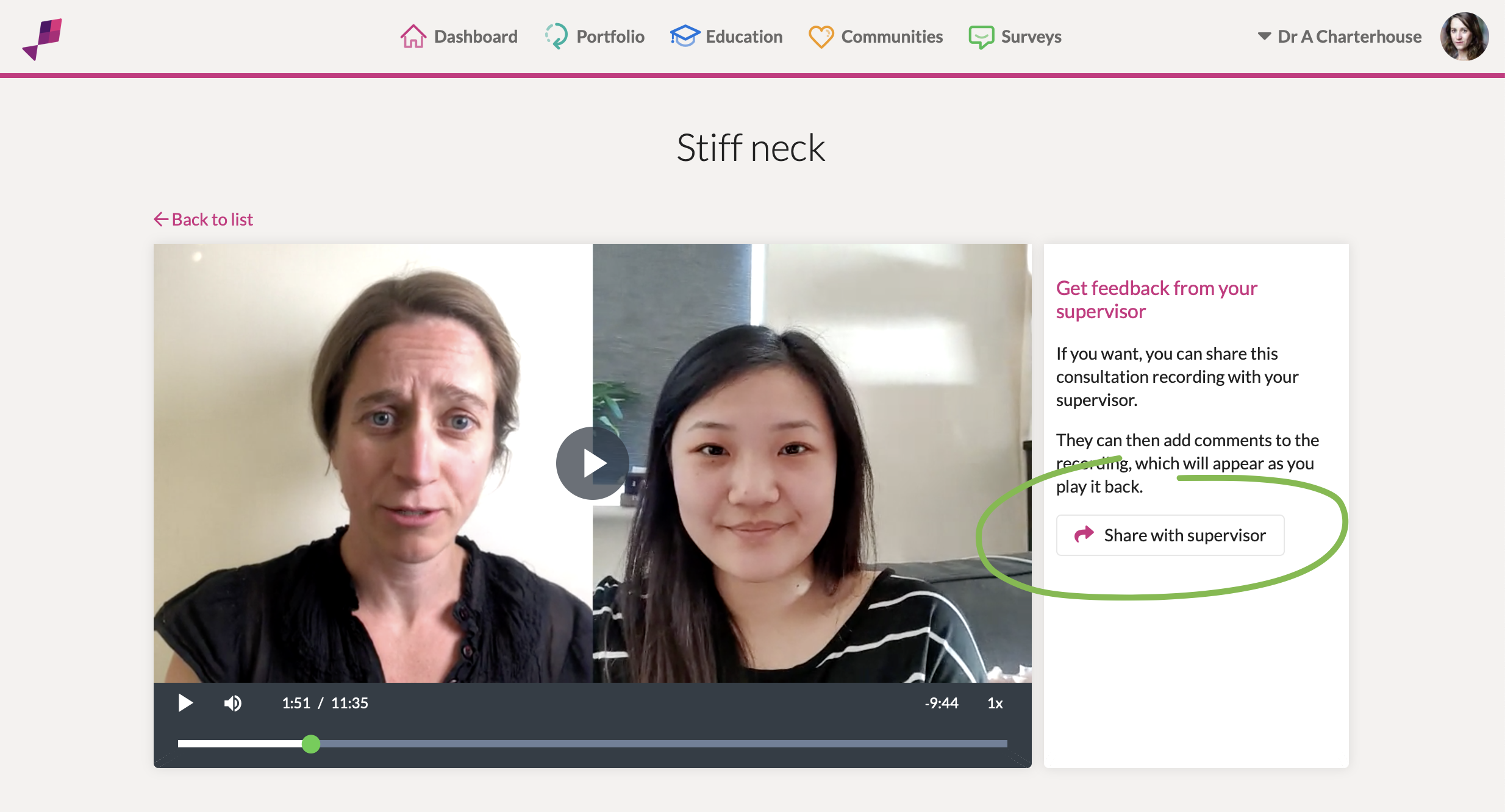 This will take you to a page where you can enter the details of your supervisor.
If you have previously shared other consultations, then your supervisor will already be listed to save you having to enter their details again.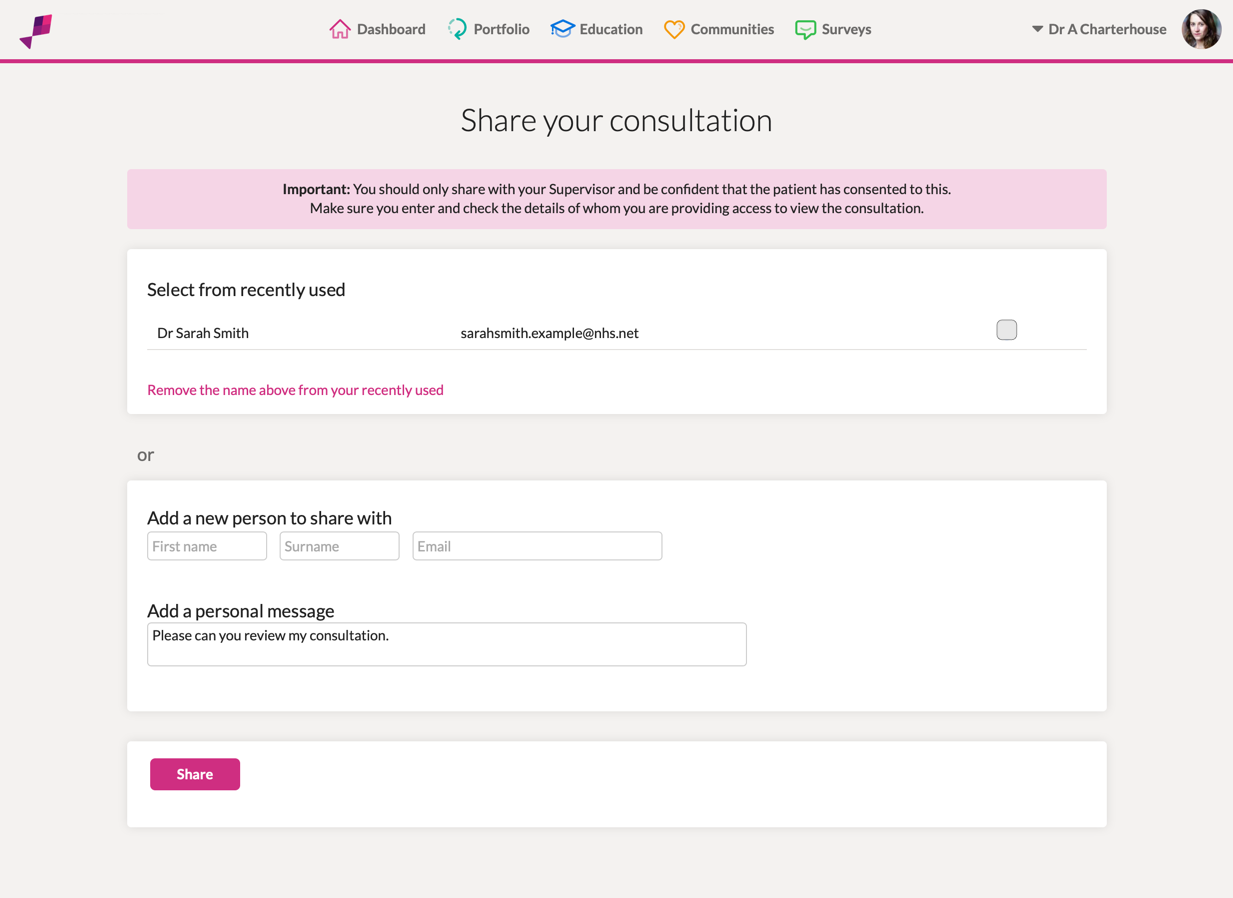 Authentication for supervisors
Just like you, the supervisor will need to complete a two-factor authentication process where they get a code sent to their mobile phone before they can watch your consultation.
Your supervisor can then use our consultation review tool to add timed comments to your consultation.
Viewing feedback from your supervisor
Once your supervisor has made comments on your consultation, you can view these simply by viewing the consultation as you did before.
The comments will appear as markers along the bottom of the video timeline. There are two ways of viewing comments...
⏭ Jump to a comment: Just click on a marker to jump to that point in the video and view the comment.
🍿 Play through: Just watch the video back and the comments will automatically appear as the video is playing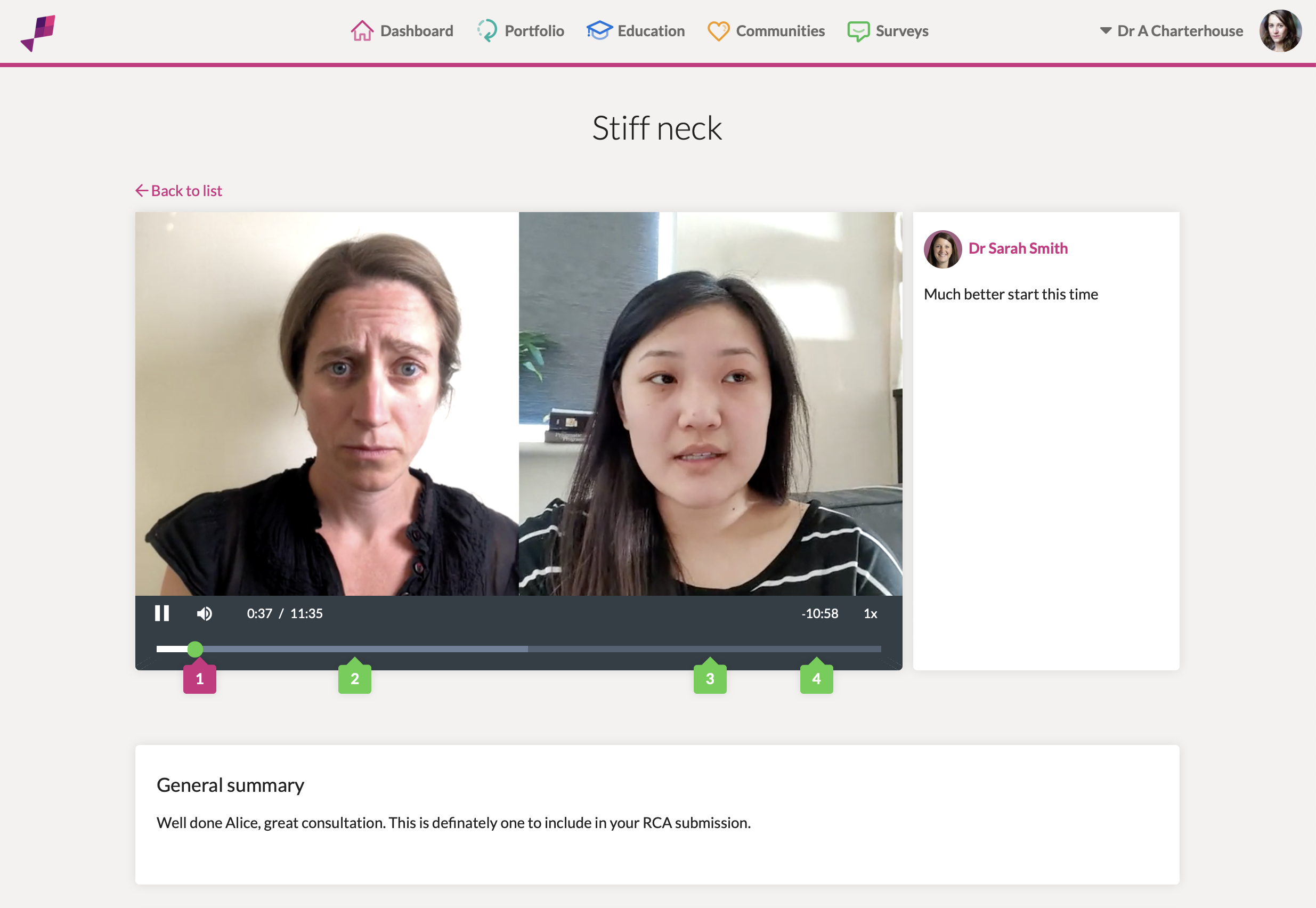 You supervisor can also add a general comment below the video in addition to the timed comments.