If for some reason an ESR was not signed off at the time you can still sign it off in the future.
The screenshots below are from the point of view of a trainee but the process is the same for the Educational Supervisor.
First view the Training map: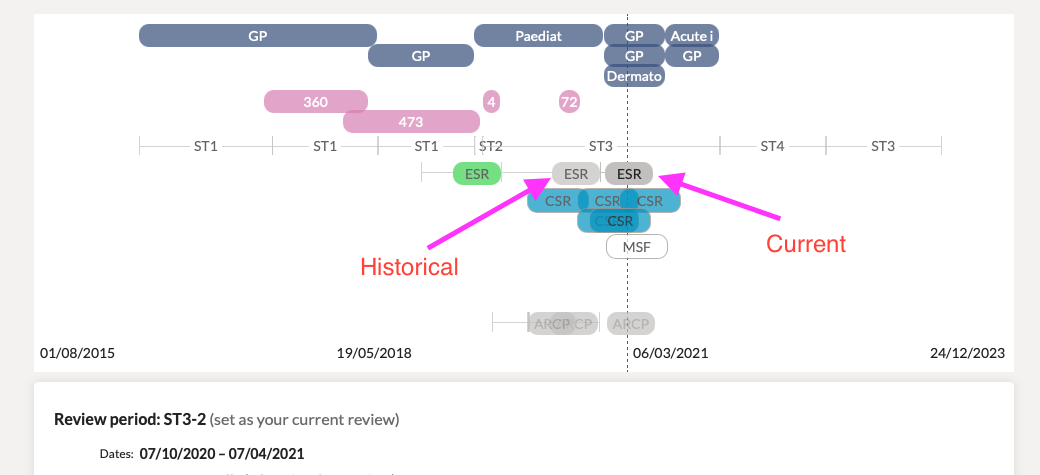 This is not a real example but it illustrates that the previous review period remains grey (not signed off). First click on the historical ESR lozenge on the Training map then onto View in the more detailed box below: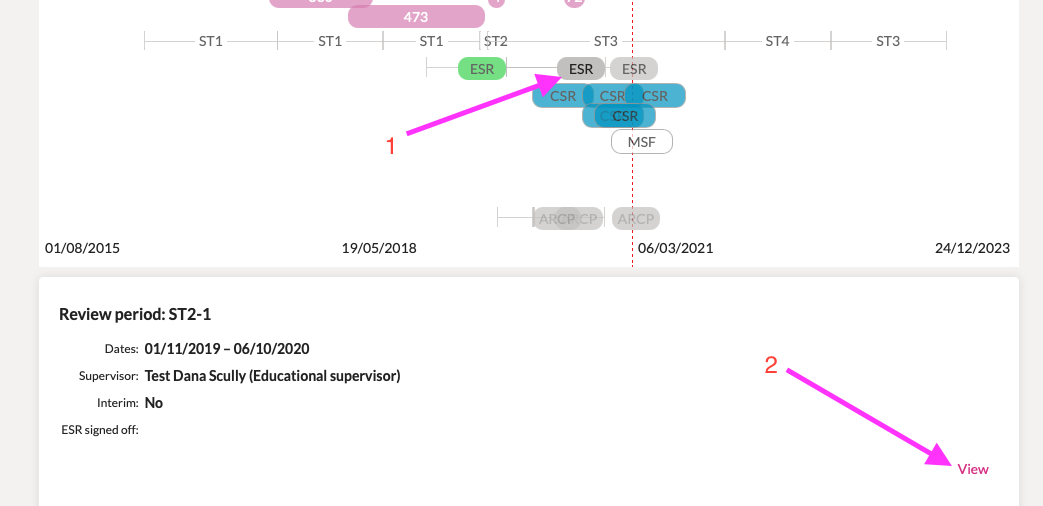 Now you will be viewing the historical review period and this is highlighted to you in the top of the page:

Please note: You shouldn't make this your current review period, or else new learning logs will go into this review period.
To complete the ESR click into the Prepare link:

You can then complete the ESR as you would do normally.