You can view and manage your credit usage in the "View credit usage" page of the RCA Tool.

In this page you can see a breakdown of your credit usage. This includes sections showing all your available credits, the credit bundles you have used, how many credits a particular recording has used, and a record of your credit purchases.
If you are running low on credits, you can also purchase bundles of credits to make more recordings.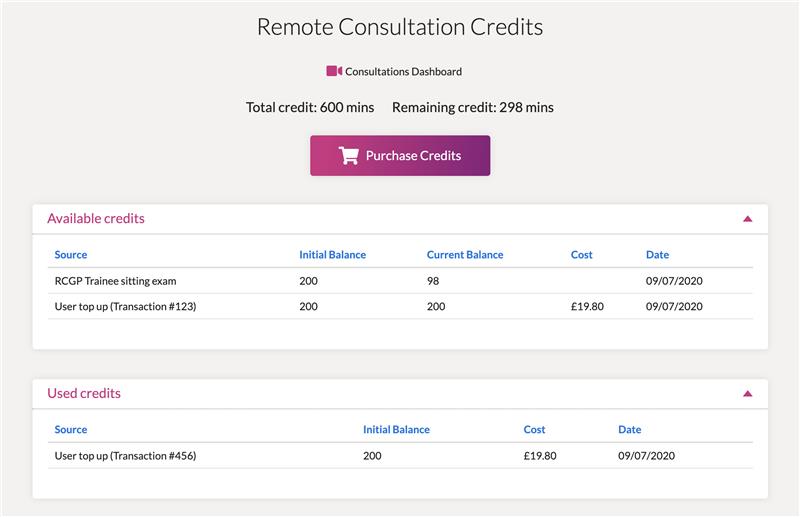 If you don't have credits to make a call, you'll need to purchase a block of credits before you continue recording or uploading consultations.
If an upload fails, don't worry – no credits will be deducted from your total.

If you make a recording and then delete it, while the recording is deleted, the credit usage is still shown.