After completing a consultation, you will need to complete a Workbook for the case. This does not apply if the patient did not consent to recording.
The examiner will be shown the Workbook when they are assessing your consultation.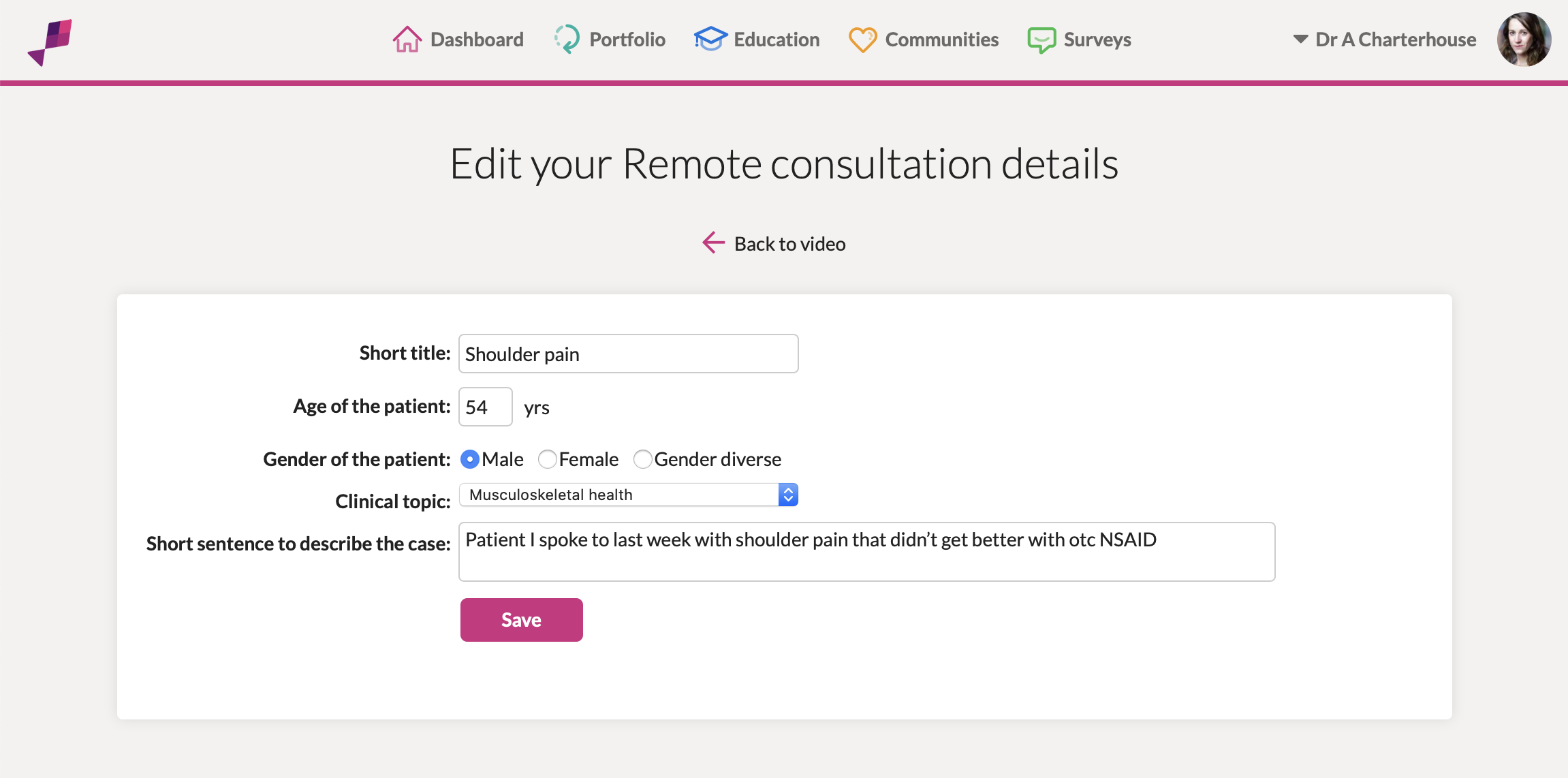 The title should allow you to identify this case in the future, but should only be a few words.
In the larger text box, please write a very brief sentence explaining the case to help you to further identify it and to give the assessor some context.
Examples
Case title:
Persisting abdominal pain
Sentence to describe the case:
New patient who presented with persisting abdominal pain and diarrhoea
Case title:
Shoulder pain
Sentence to describe the case:
Patient I spoke to last week with shoulder pain that didn't get better with otc NSAID
Case title:
Carpal tunnel
Sentence to describe the case:
Patient with tingling in their hand which was worse in the morning and I thought was carpal tunnel.