Whether you have forgotten your password or looking to change it for routine company compliance, this article will show you how to change your password whether you are logged into your account, or not.
If you prefer an interactive talk through on how to do this, check out our video here
How to change your password if you are not logged in
Go to the FourteenFish home page at fourteenfish.com
Tap on Log in in the top right hand corner of the page
Click on Recover your account
You will then be asked to enter your email address, and Send the password reset email:
You'll receive the below email, which will ask you to click on Reset my password where you can make that all important change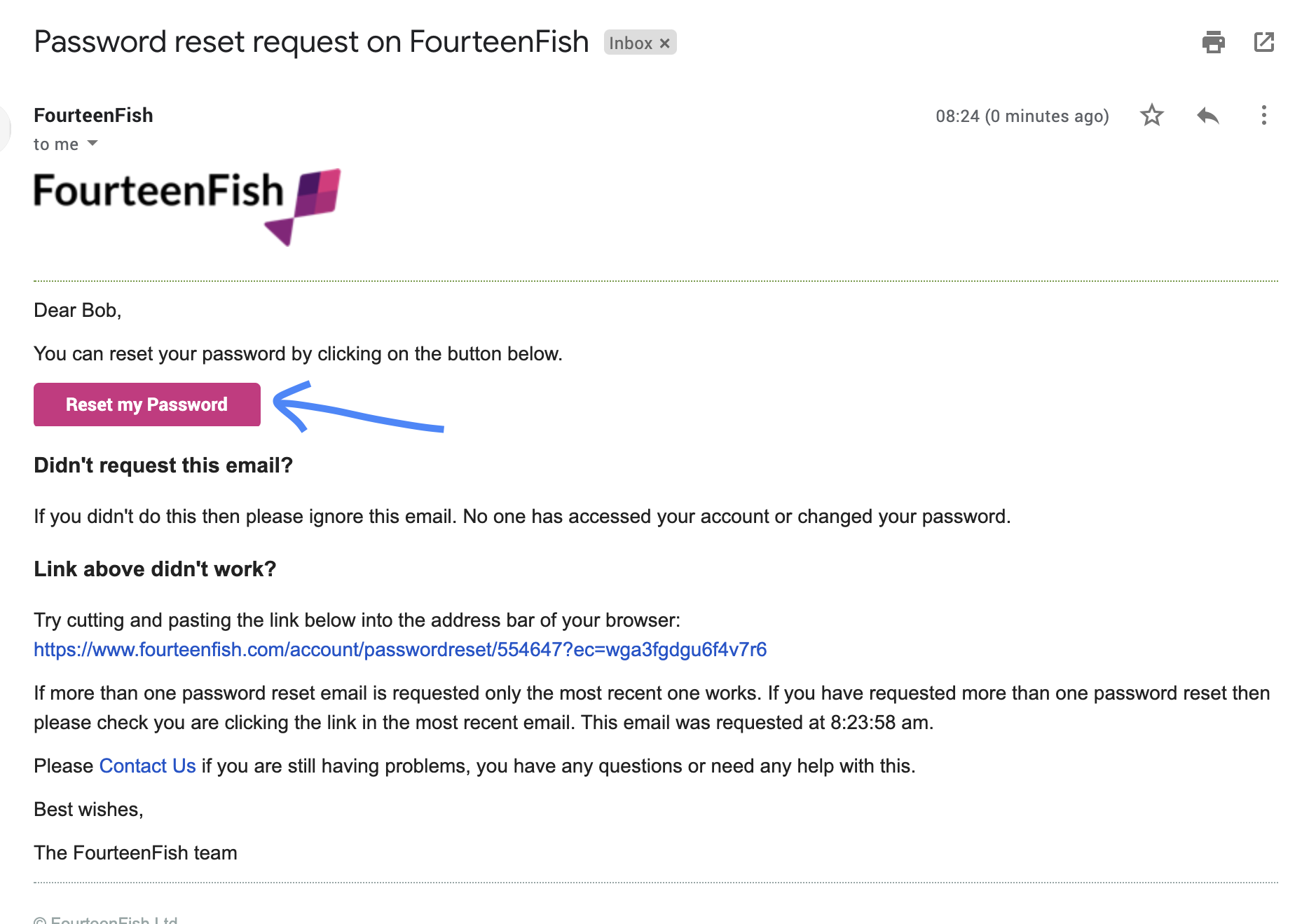 Haven't received the email? Check out our help article here for what you can do.
Please be aware that every time you click on the Reset password prompt, it will send a message with a unique link so please be careful as sending new requests will invalidate the previous link. If you have received multiple messages, just make sure you click on the most recent one
How to change your password if you are logged in
Click on the down arrow in top toolbar next to your name.
Click on My account.
Click on Change Password.
After you have changed your password you will be sent an email confirming that your password has been changed.