Once your colleague survey has been completed, you can send the people that took the time to fill in the survey a "thank you" message via FourteenFish.
Anonymity is maintained
You won't be able to see who has actually responded to your survey at any point in this process. Everything is done automatically, with the emails sent by the FourteenFish system to your colleagues.
Sending the "thank you" message
This needs to be done within 8 weeks of the survey being completed, and can only be done once per survey. To send the message, just log in and go to the Surveys area of FourteenFish, then click on the Thank colleagues link next to the survey.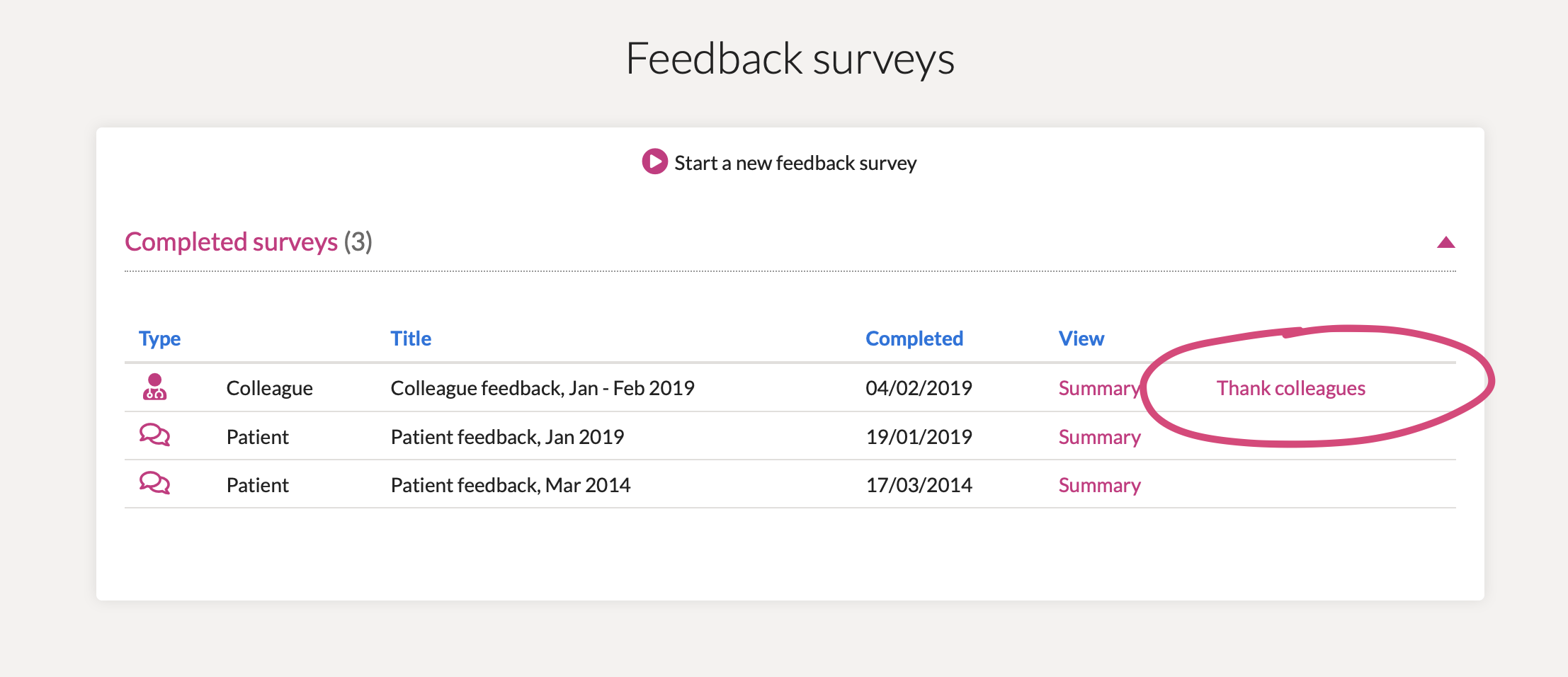 Customising the message
Before the email is sent, you can preview the email which contains some pre-determined text, as well as an area where you can customise part of the message.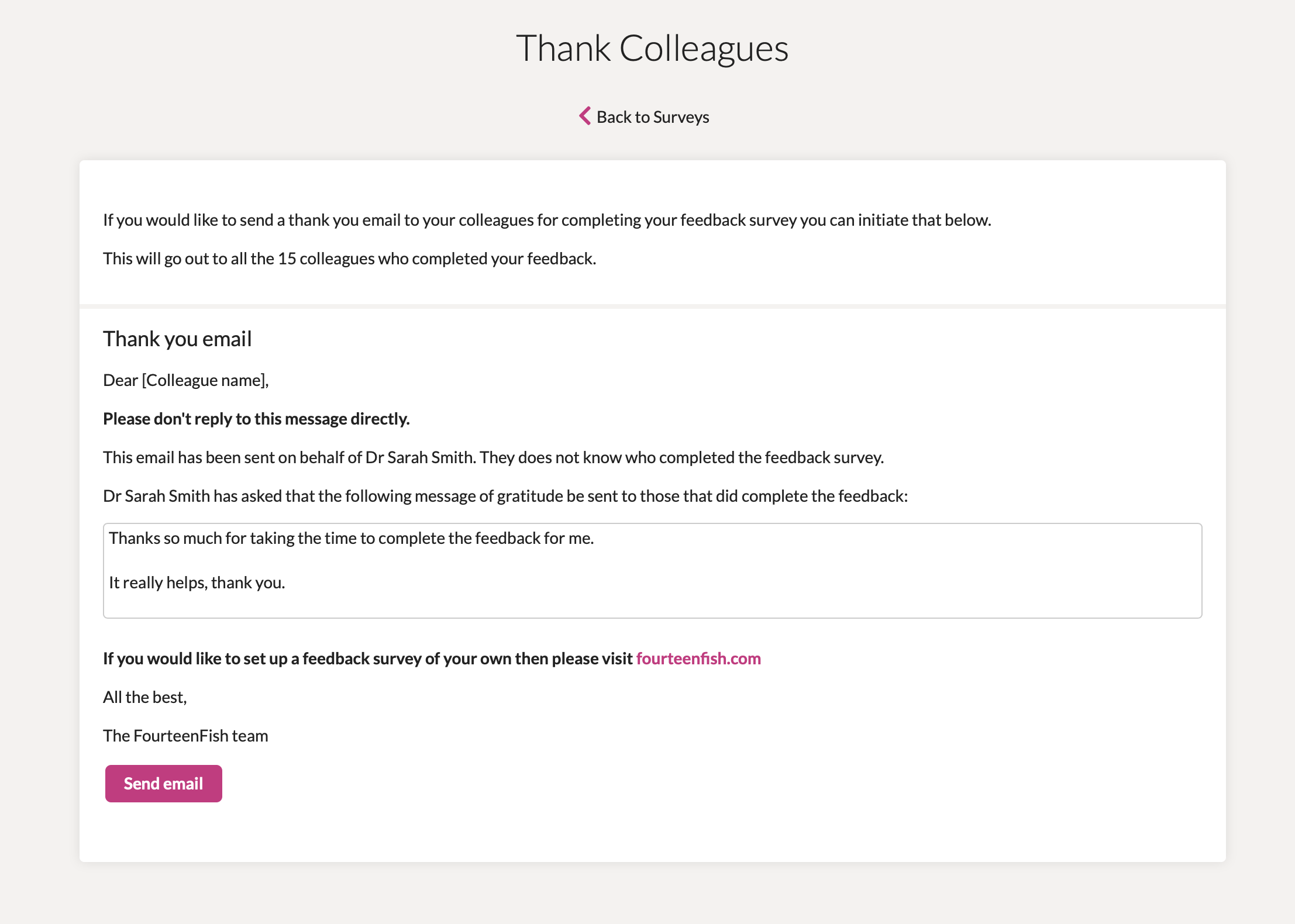 Once you are happy with the message, hit the button which says Send email.