You can now choose the type of post that you add to a Community. This includes questions. Question posts have the same format as a general post but the difference is that answers can be added by other members of the Community and one of those answers can be marked as the accepted answer.
Answers can also be commented on. The Community admins or the user who posted the question can mark answers as selected.
Marking an answer as selected doesn't mean the other answers are wrong - it is just a tool to try and indicate to others the answer that the admin user feels answers correctly or is the "best fit". It is also a way of indicating that the question is now answered (and moves on from the unanswered questions section on the Community home page).
To post a question first from the feed page (or home page) click to add a new post:
Then add a brief descriptive title and any further details in the Question body section. For example: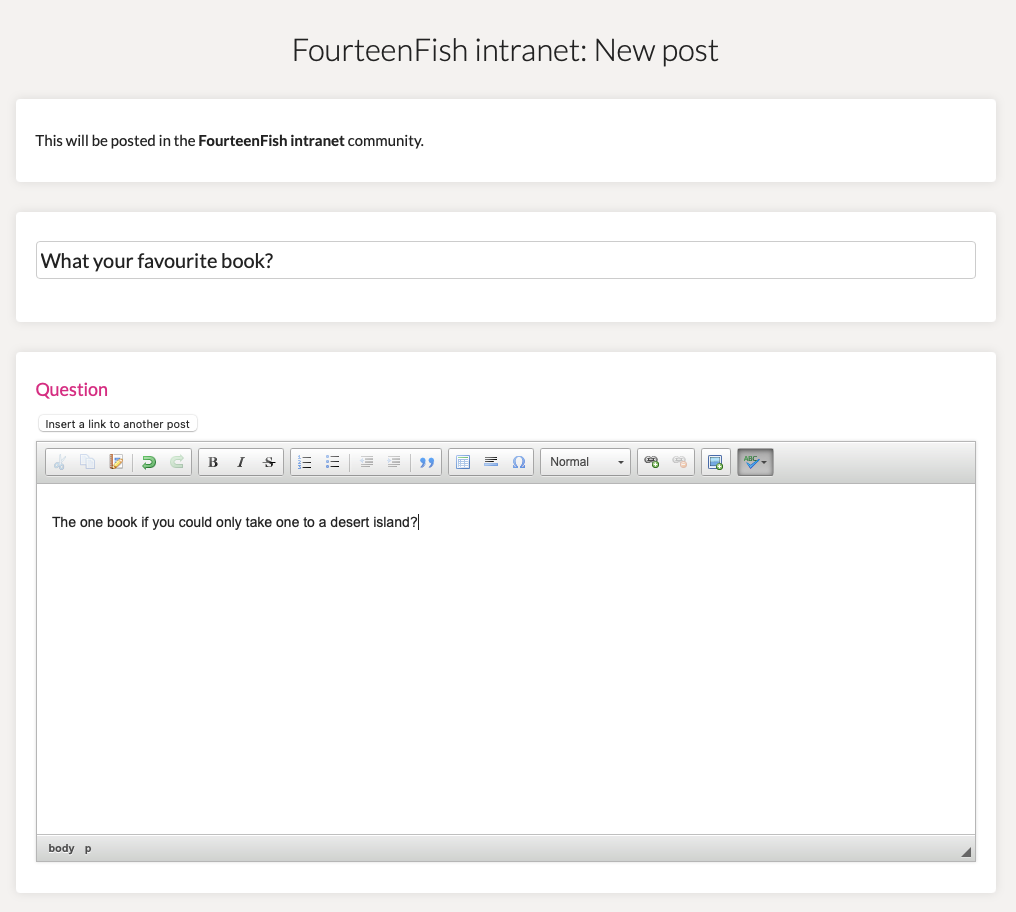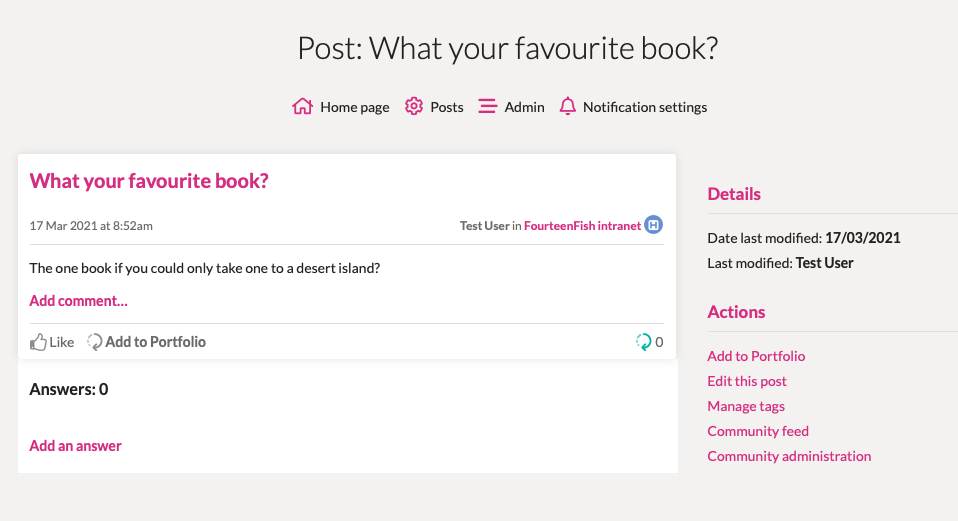 Answers can then be added by other members of the Community.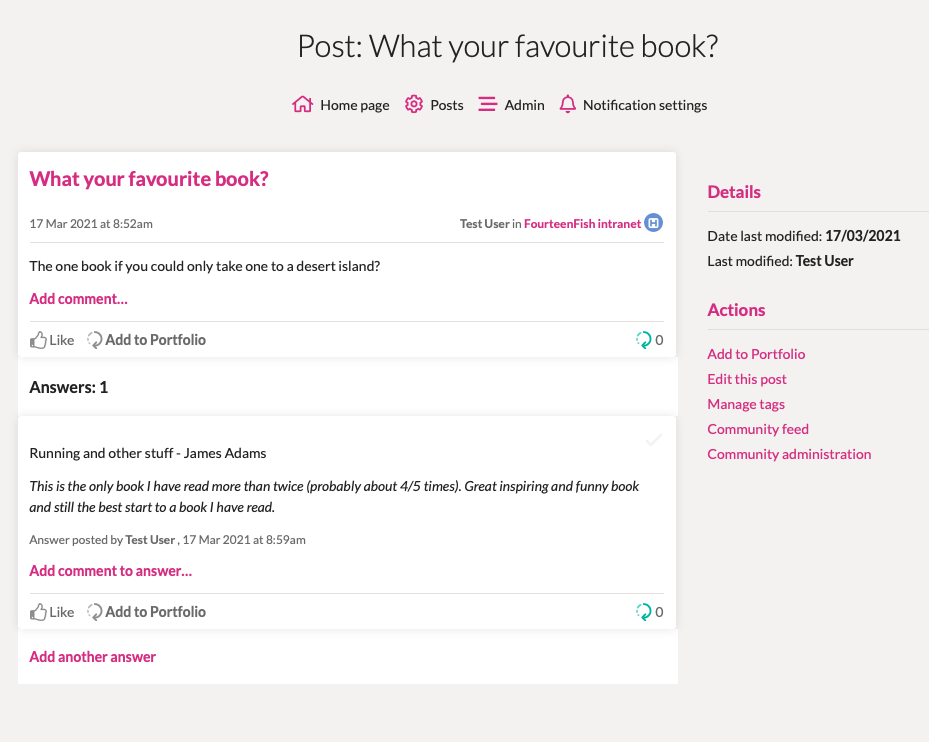 Marking an answer as accepted is then simple - there is a greyed out tick at the top right of every answer and you simply click this and it will become yellow. You can click it again to deselect it or click on another answer and that will then become the selected answer.