If you have subscribed to our GP Library package via the app on your iPhone or iPad, your monthly subscription is managed by Apple and not FourteenFish.
This means that if you want to cancel your subscription, the process is completely different to cancelling a subscription on the FourteenFish website.
Step 1: Open the Settings app on your Apple device
Once you've opened the Settings app, tap your name at the top of the screen to go to your Apple ID.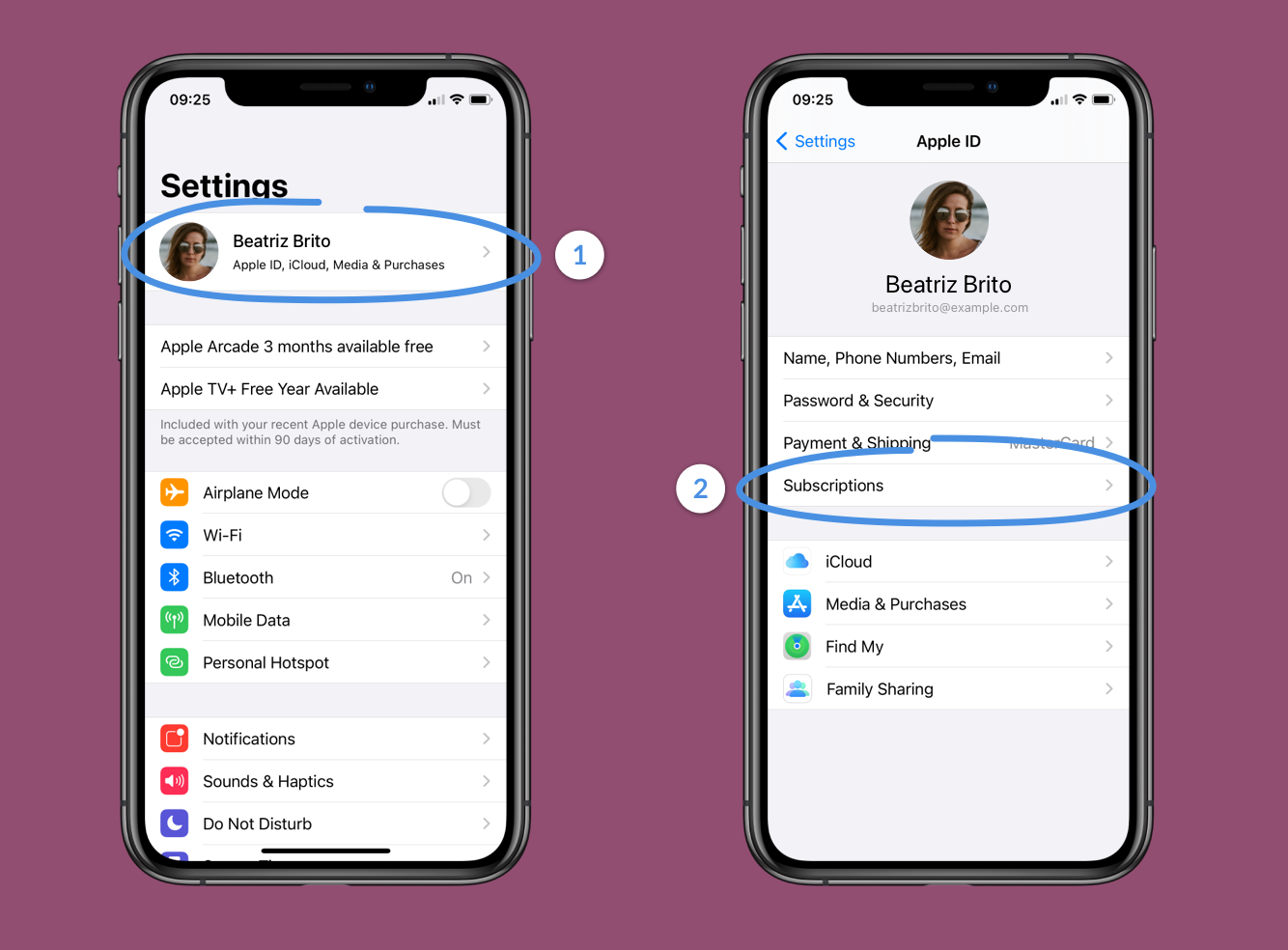 Step 2: Go to your Apple subscriptions
Once you are inside the Apple ID screen, tap on Subscriptions.
Step 3: Select the Library subscription
You'll see any current subscriptions that are paid for via Apple. Tap the one you want to cancel.
If you can't see Library listed there, this means that either your subscription is not managed by Apple, or you are in the wrong Apple ID. Please try these same steps on any other Apple devices you use.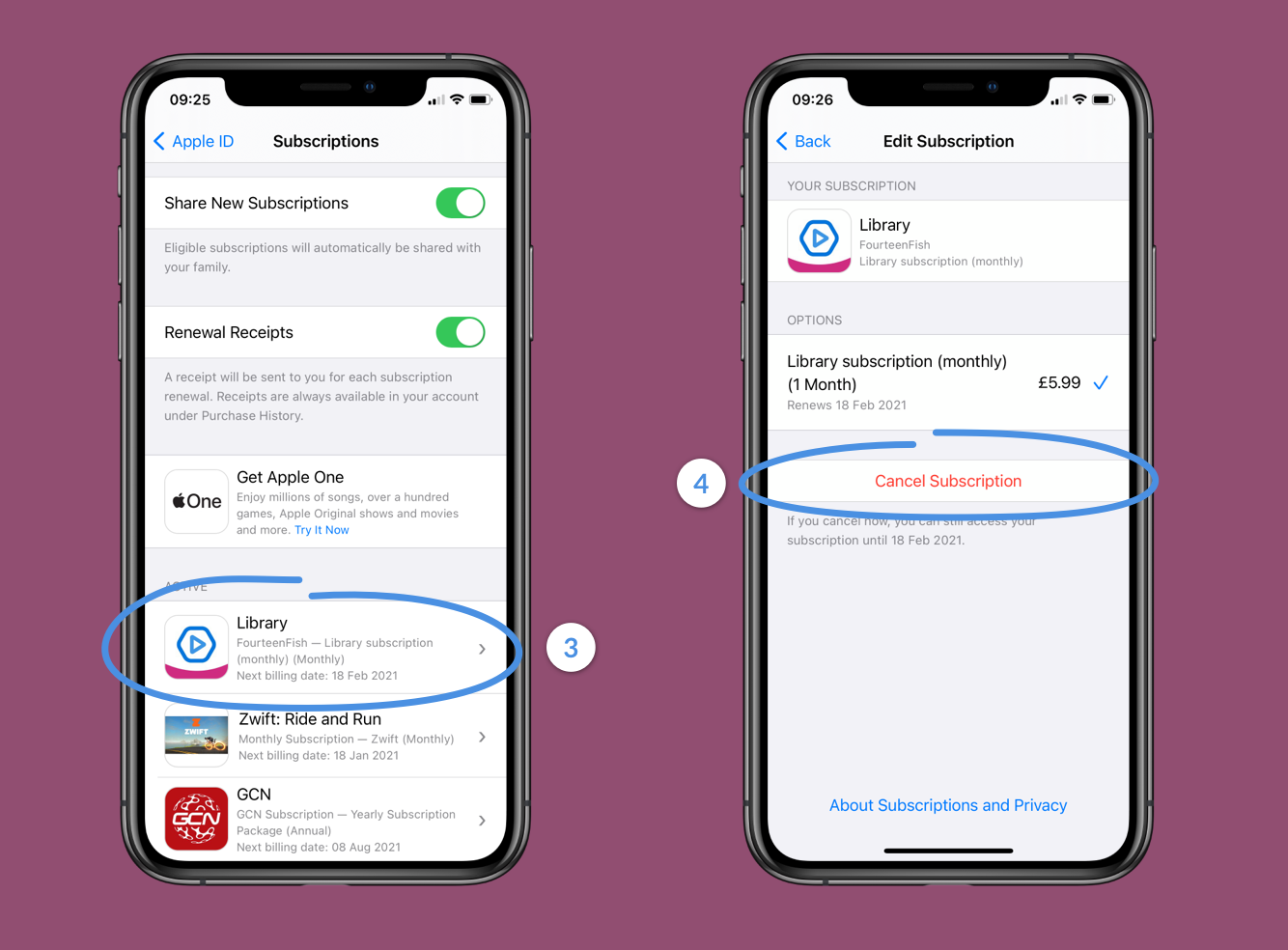 Step 4: Cancel the subscription
Tap the red Cancel Subscription button. Your subscription will remain active until your next billing date.