Please note: The following is not for GP trainees in Scotland have a different form rather than the Form R.
Form R's are added through the Compliance passport and there is a link from the bottom of the portfolio overview page: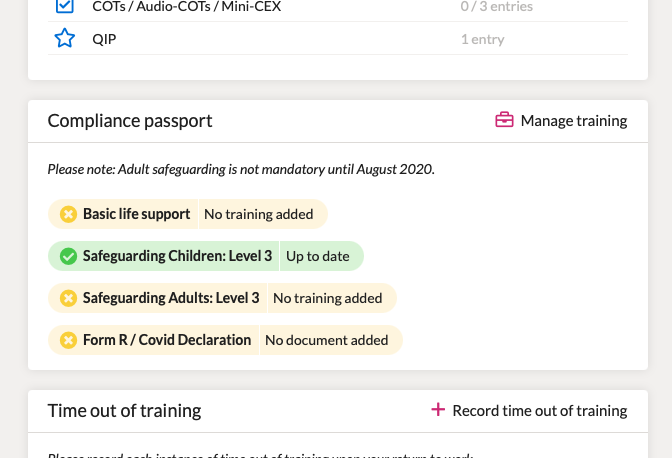 To access it you can either click through the Form R / Covid Declaration link or Manage training.
Then to upload a Form R click the Form R highlighted lozenge: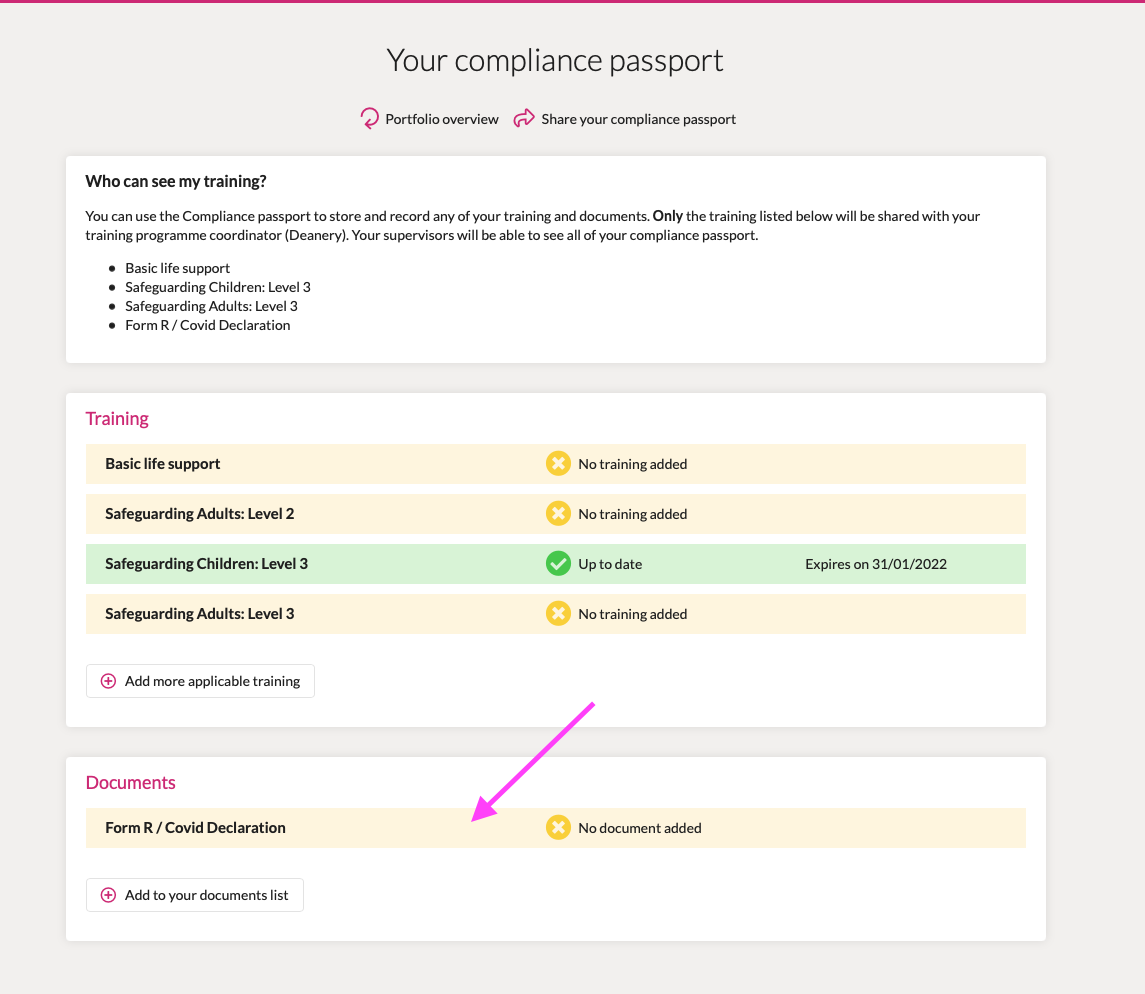 (note: don't click: Add to your documents list - that is if you wish to add different documents for your own reference but these won't be seen by your training organisation)
Then you can drag and drop your Form R or browse and select it along with the relevant date:
How do I add another Form? (for example a separate Covid declaration)
Now click back through the now blue lozenge for your Form R:

(again don't click: Add to your documents list which is for someone else as above)
Then you click: Add another Form R / Covid Declaration: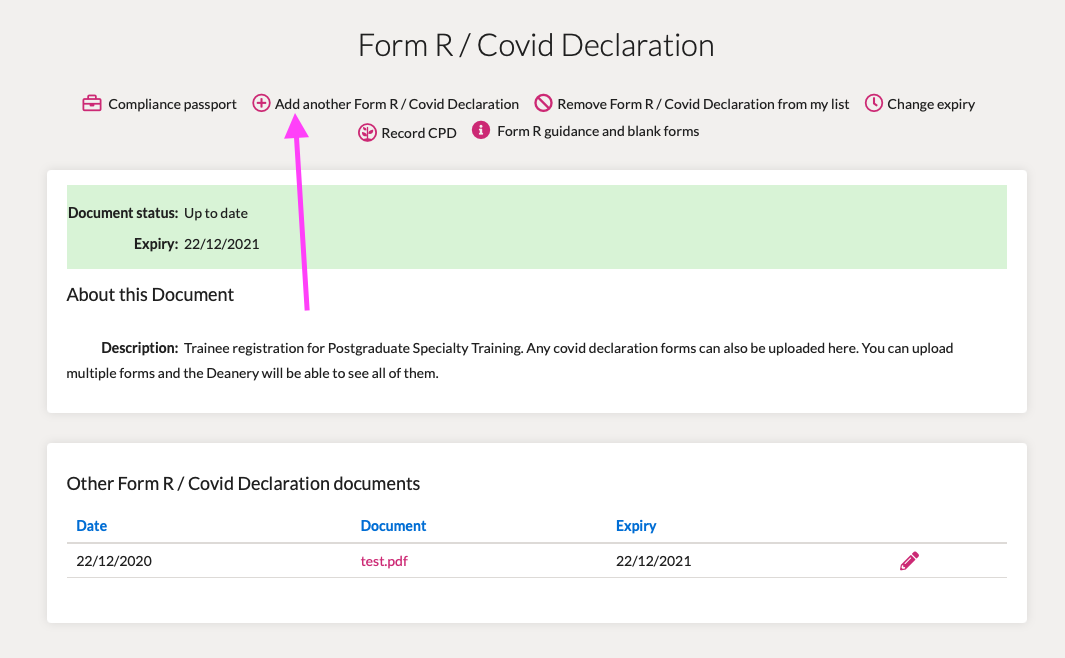 Your Training Programme / Deanery will be able to see all forms that are uploaded in this way.