In order to have a Paramedic FCP Roadmapped Portfolio there are several steps that need to happen.
1. Register for a FourteenFish Account
In order to to have access to the Paramedic Portfolio, you will first need to register for a FourteenFish account - more information on how to do this here.
2. Correct Profession set
When you are setting up your account, one of the fields you will need to fill in is your Profession.
You will need to make sure you have selected 'Paramedic' as this is what the system will use to determine which Portfolio template is most appropriate for you.
3. Correct System Preferences set
Once you are signed into your FourteenFish account, you'll need to go to the My Account area (from the drop down list by your name) as shown:

If you scroll down to the bottom of the screen, you will see a box called 'System Preferences' where you'll need to make sure the bullet point sits on Trainee as shown: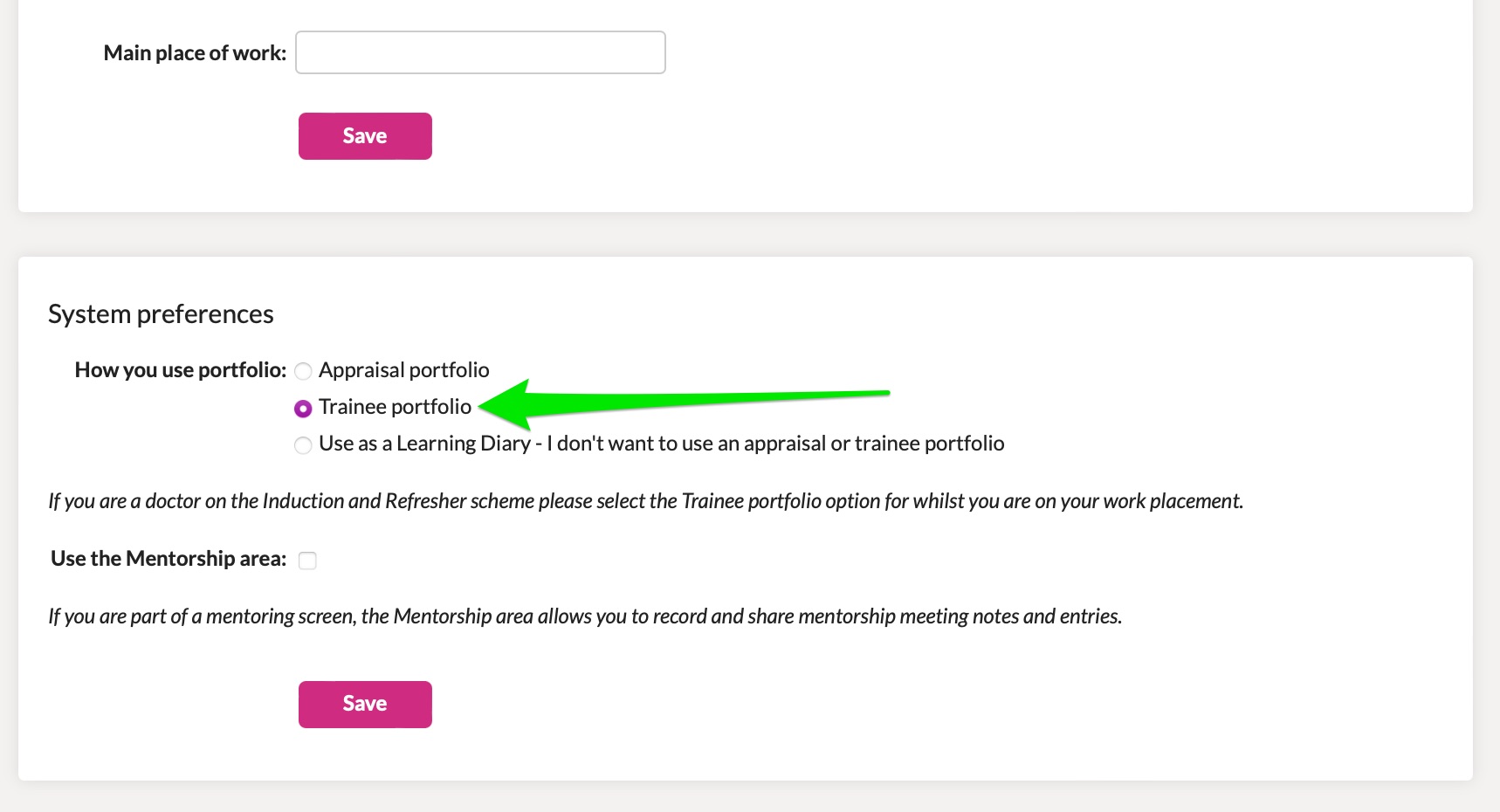 4. Correct Portfolio Type
If all the above details are correct, click on the Portfolio area. and you should see an option to choose the Paramedic FCP/AP Portfolio as shown:

5. Request to join the College of Paramedics Community on FourteenFish
You'll need to join the College of Paramedics Community by clicking on this link where you will see a box asking for your membership number:
Simply enter your membership number and hit Submit a membership request
6. The College accepts your request
Once the College accepts your membership request, the system will link you to the College of Paramedics Community, which is how you will be granted free access to the Portfolio