You will need to have a Stage of Training (FCP1, FCP2, MACP) listed for each area of training you have completed/are currently working towards.
There will also be a corresponding Review Period and you can find your current Review Period dates listed on the right hand side of your Portfolio.
You can see all Stages of Training and Review Periods by clicking on the Training map as shown:

Your Review Periods should also only reside in one Stage of Training with no overlaps in order for your learning logs to populate correctly.
Stages of Training should also flow consecutively and have no overlaps as shown in the below example: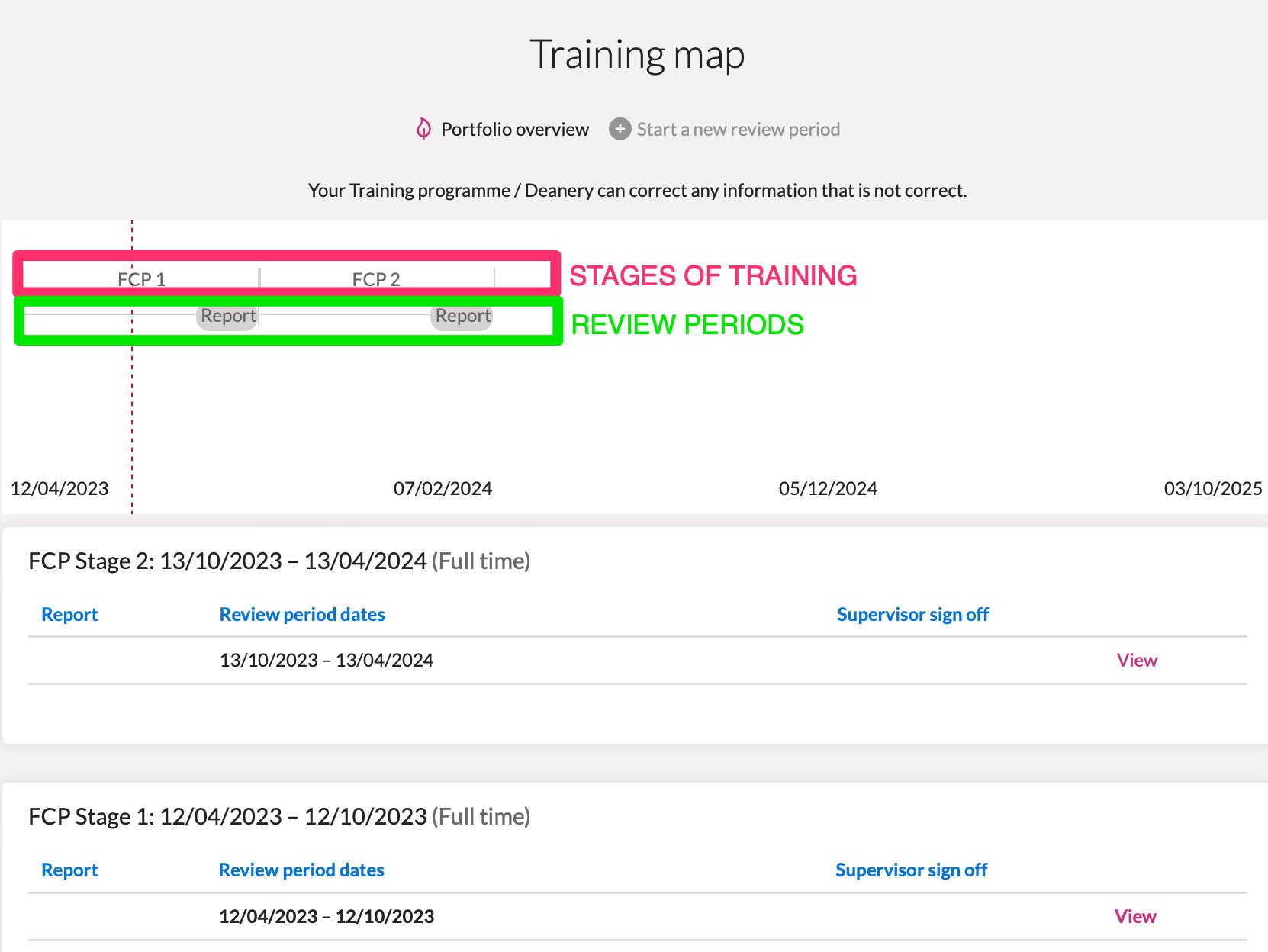 Should any of your Stage of Training or Review Period details be incorrect - please contact the MACP Administration team on administration@macpweb.org so that they can correct them.