You can upload as many past appraisals as you would like on our system.
To do this just log into your account, head to the Portfolio section and click on the Past appraisals section as shown:

The next page you will see will have two areas - one is your 'FourteenFish appraisals' which shows all open and past appraisals completed on our platform.
If you scroll down you'll see the second area called 'Other Appraisals' where you will have the option to Upload an appraisal done on another system as below: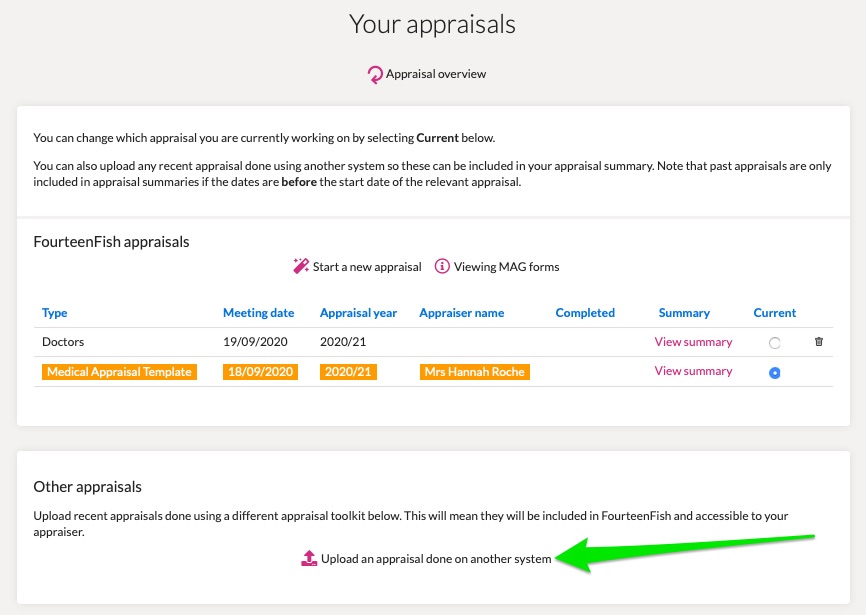 The next page will ask you to give your past appraisal a name and date. You can then upload the file from your device by hitting the Choose File (please be aware that the maximum file size is 20mb!) and if you have several Roles or Tags in your Scope of Work you can choose to tick the options but this is not mandatory: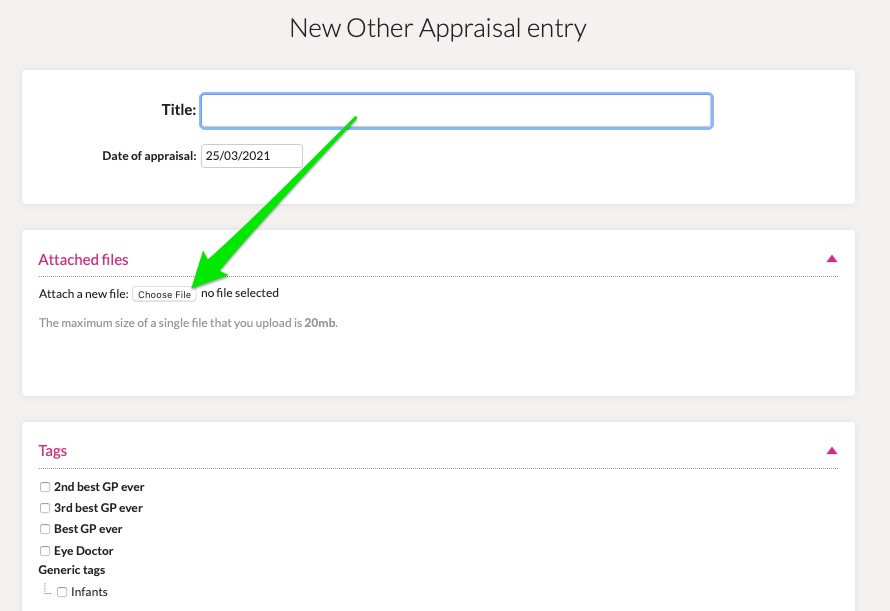 Once you have filled in the above sheet and uploaded the file then you have the option of ticking whether you wish this appraisal summary to be included in your current appraisal or not as shown: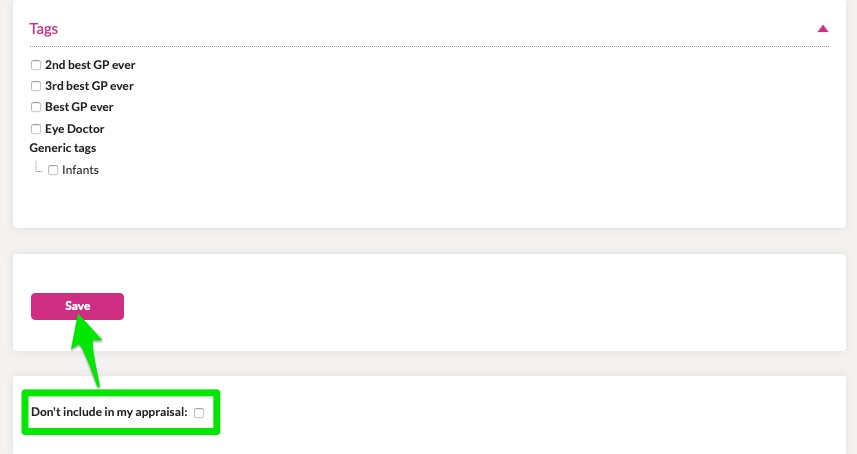 Again - this is entirely up to you but once you have decided on this and ticked the box if you do want to then hit Save and you're done!