A Home page for your Community is a landing page that users are taking to rather than straight to the Community feed page. You can customise an introduction, including images, include a Twitter feed, and the most recent posts will be shown.
Once you have created a Community you should see the helpful wizard suggesting next steps: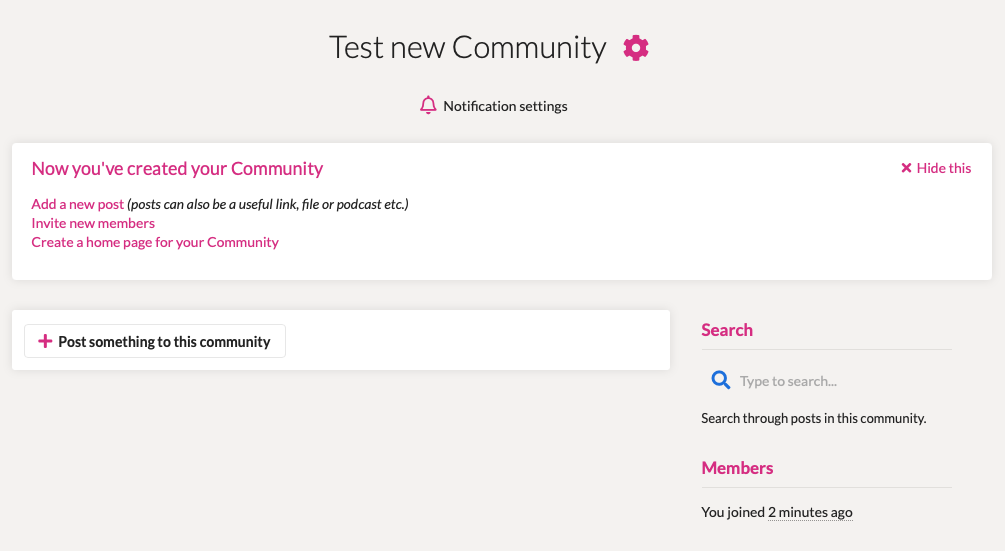 If you don't see this wizard (or have hidden it) you can just click the Cog link to the Community administration page and from there is a link to Home page setup.
Here is an example of a very basic home page: