If your email address is recognised but you've forgotten your password, then use the Recover your account facility to reset your password.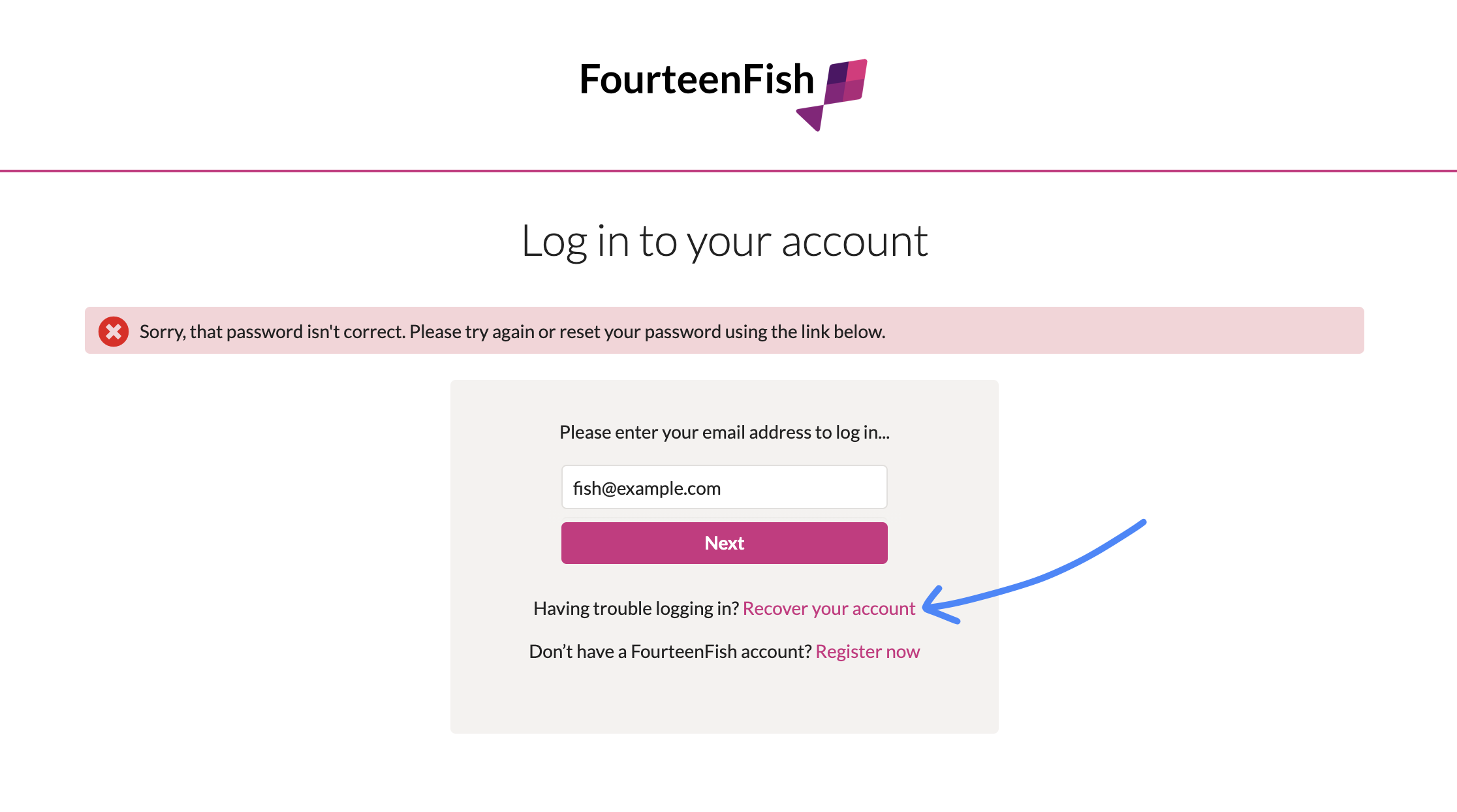 This will send an email message to the email address you entered, which will contain further instructions.
When you click the link contained in the email message, this will allow you to set a new password on FourteenFish and log in.
Note that if more than one recovery email is requested only the most recent one will work. If you have requested more than one password reset then please check you are clicking the link in the most recent email.
What to do if you don't receive the recovery email
The email should be delivered almost instantly.
Some email systems (in particular nhs.net) use an anti-spam measure called "grey listing" which means that they will delay the delivery of the message for up to half an hour. If you are using an nhs.net email address, or any other "official" email address, you may need to wait a while for the email to come through. All "unofficial" email providers like Gmail, Hotmail etc should receive the email within a minute.
If you still can't find the recovery email message, please check your spam folder or try again. If this still doesn't work, please submit a request to us describing what you've done so far.