Once you have taken a deep breath and hit that all important Submit consultations button, you're probably wondering what will happen with your recorded and uploaded consultations.
Submitted Consultations:
You will have the option to see the overview screen of the 13 submitted consultations by hitting View your submission:

As you will see in the below example, you can see the titles of the consultations but you will not be able to click into or view any of them.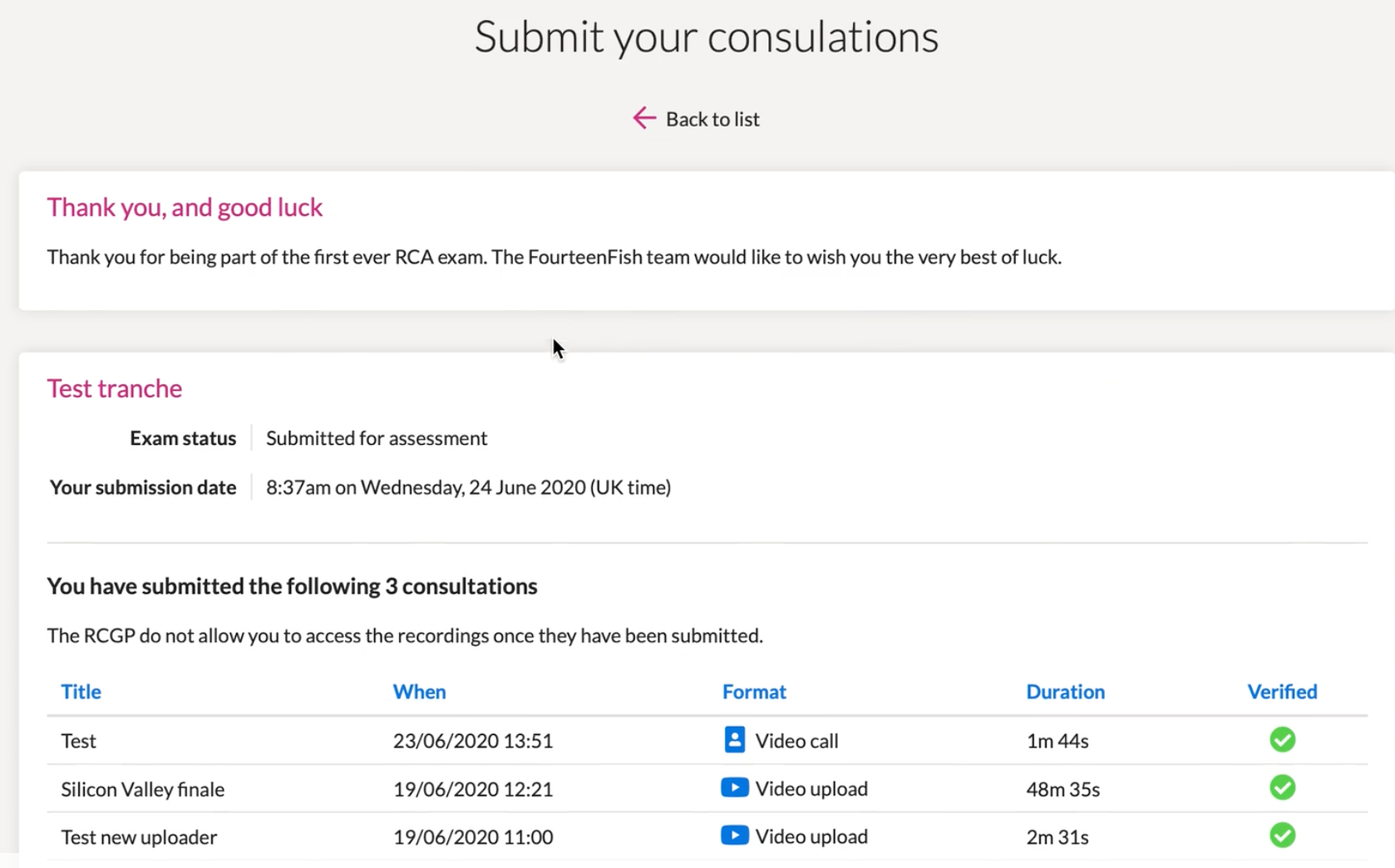 This is because they have been transferred to the Examiners in preparation for marking, so please be aware we will be unable to reverse this once you have completed your submission.
Consultations that were not Submitted:
You will still be able to access and view all the consultations that you did not submit for the exam, but please be aware they will be deleted automatically after 6 months in line with our Data Protection Policy.
Can I keep these consultations for my training records?
We do understand that you may wish to use these consultations towards further learning or development, but because of the patient consent that was provided, this was for the purposes of the RCA exam only.
This is why you won't be able to download any un-submitted consultations from within our platform.