Uploading consultations done outside of FourteenFish is very simple, detailed below are the steps to follow.
Our system accepts a wide range of files, but if you have any questions/issues with specific file formats or size limits, please click here.
Step 1: Go to the upload area
Once you are logged into your account, go to the Remote Consultation Tool from your Dashboard, and select the Upload button:

Step 2: Basic details and patient consent
Before you upload your file you'll need to fill in the details on the a form, which include giving the consultation a short title, entering the patient's phone number, information about the recording format and the patient consent, then hit Next.

If you have any questions regarding consent, and which option you need to choose, please visit our help page on this, here.
Step 3: Upload your recording
Once you hit Choose your file, you can select the consultation you want to upload:

While your file is being uploaded you will be shown a progress bar which also tells you the upload speed, and approximate time remaining:

Just leave your browser open whilst it does its thing and you can carry on with other work while it's uploading. You do need a good, uninterrupted internet connection for the upload to progress.
Step 4: Complete the Workbook
The title of the case will already be filled in from Step 2, so you just need to fill in the remaining details of the Workbook, including a sentence to give an overview of the case, then hit Save: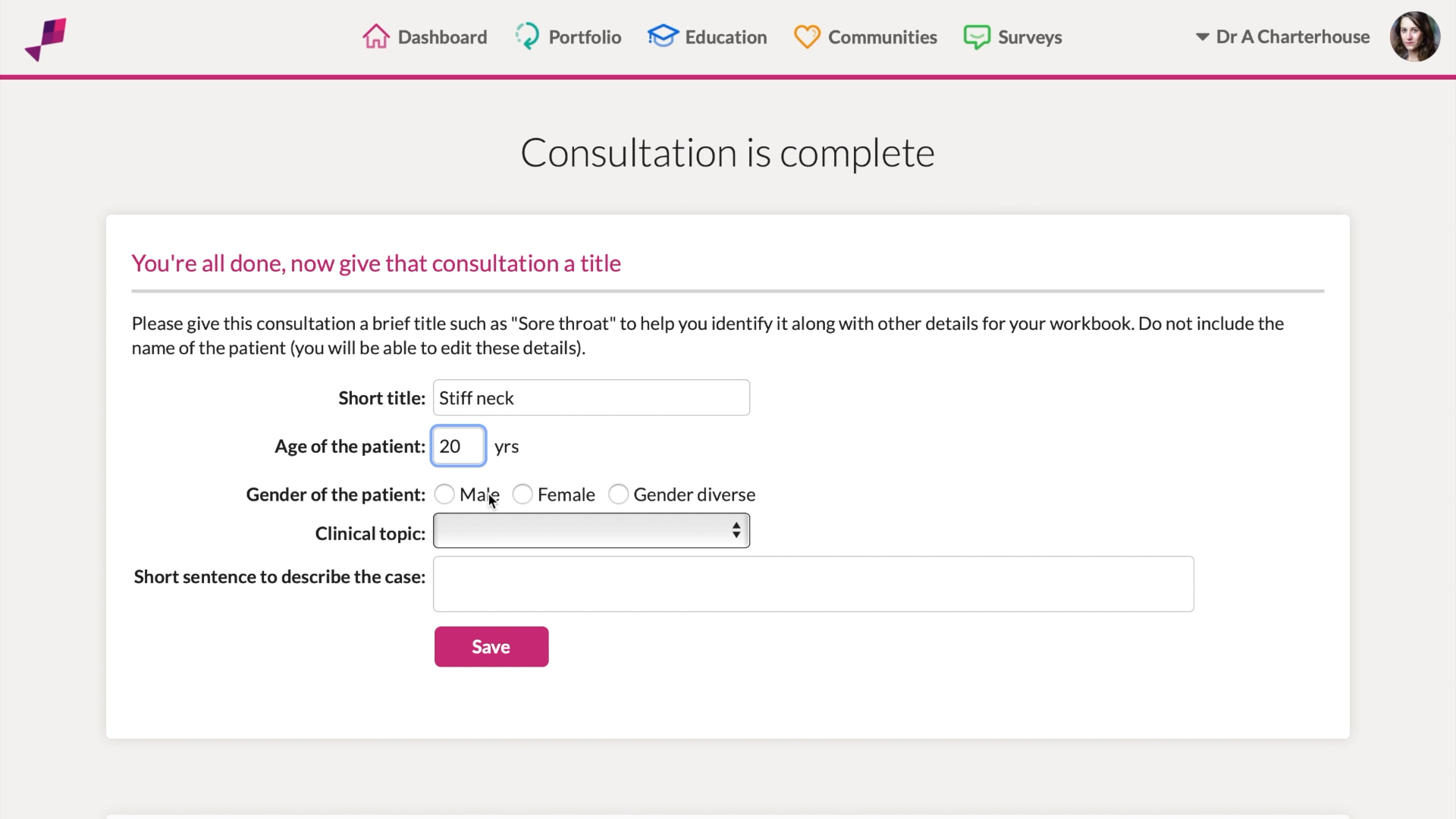 Step 5: Your recording will be processed
Once your uploaded file has been processed, you will see a green tick underneath the Recording status, in the overview page:

You are now ready to Share with your Supervisor!