When you first use the Remote Consultation tool, we ask you to enter a mobile phone number. We then send an SMS (text message) to your phone with a 6-digit code that you then need to put back into the website to prove that the number you entered was correct.
If you have very poor mobile reception (e.g. 1 bar showing on your phone's signal strength meter) then the SMS might not come through. Please give it a couple of minutes, and then click the link to resend the message. Only the most recent SMS code can be used to to verify your number.
If you can't get a good mobile signal at the moment, then you will need to activate the Remote Consultation tool from a different location.
Two-factor authentication
We use two-factor authentication as a further security measure for protecting recordings of patients. Before you can access any recorded consultations, you'll need to re-authenticate by entering another code we send to your registered mobile number.
Once you've entered the two-factor authentication code, you can watch videos for 1 hour.
Google Authenticator
If you want a more convenient method of doing this, or you're in a location where you can't easily receive text messages, you can switch to using the Google Authenticator app.
To do this, next time you go through the two-factor authentication process (for example, when you click on one of your recorded consultations) click the "Set this up now" button. You'll also need to download the free Google Authenticator app from the Android Play Store or the Apple App Store.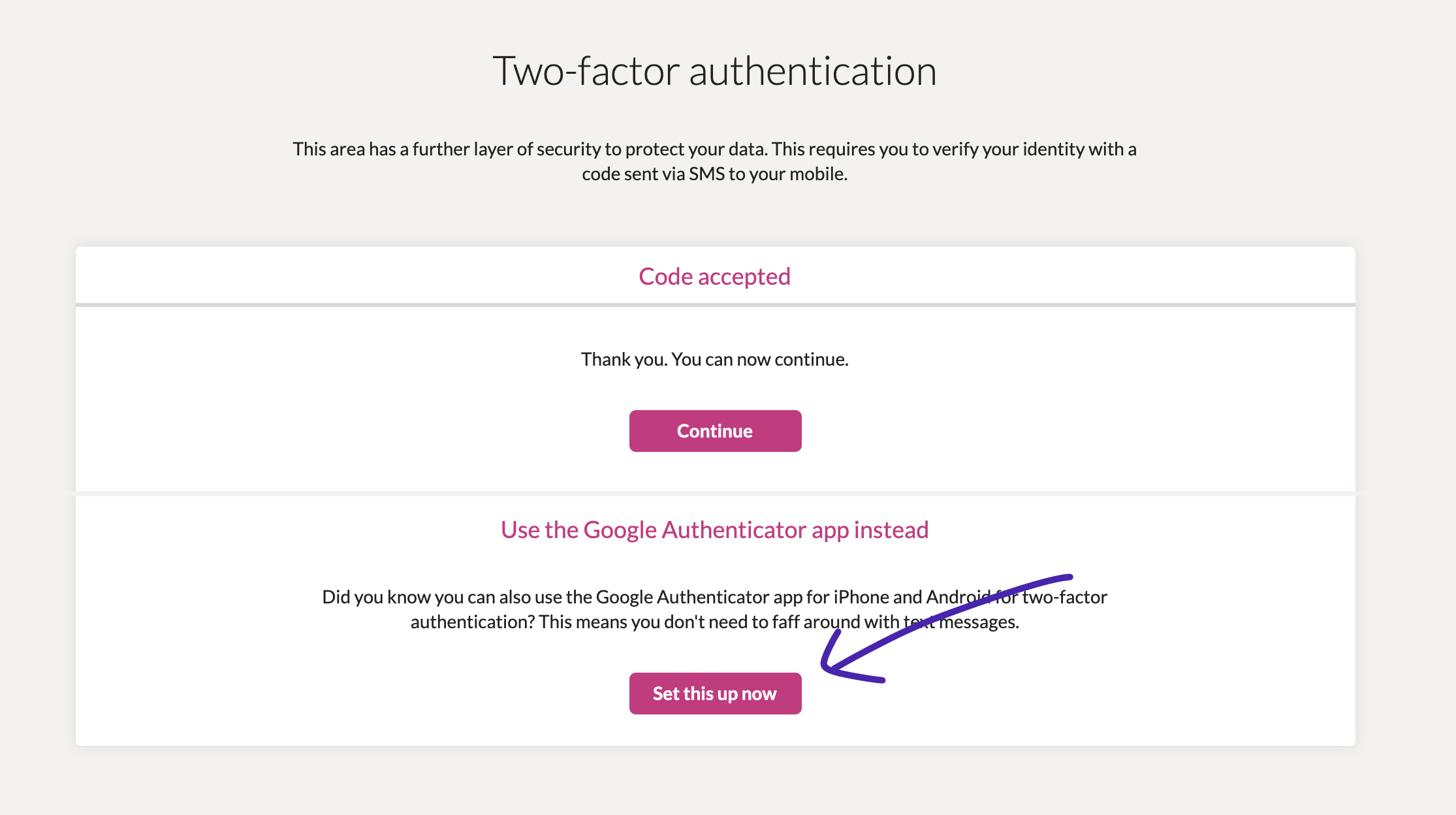 Phone calls
You don't need be able to receive text messages to conduct a recorded phone call. All you need is access to a phone line.
Video calls
You don't need be able to receive text messages to conduct a recorded video call either, since we give you the same link that we sent via SMS in your web browser. You can then do the call via your laptop or desktop.