Please rest assured that all of your information that was on your previous Portfolio has successfully been transferred across, but it may not be quite where you would expect to see it.
When you view your Portfolio, only entries applicable to your current Review Period will be displayed in your Portfolio Overview - for more information on review periods please click here
If you were expecting to see some entries that don't appear to be linked to your Current Review Period, there are a couple of ways to search for them.
You can click All entries on your Portfolio overview page as shown:

Alternatively, you can click on All entries from your Dashboard (the section you land on when you first log into your FourteenFish account) as shown:

In the All entries page you will be able to search for entries by their title name, or you can use the wide range of filters available to help you narrow down your search: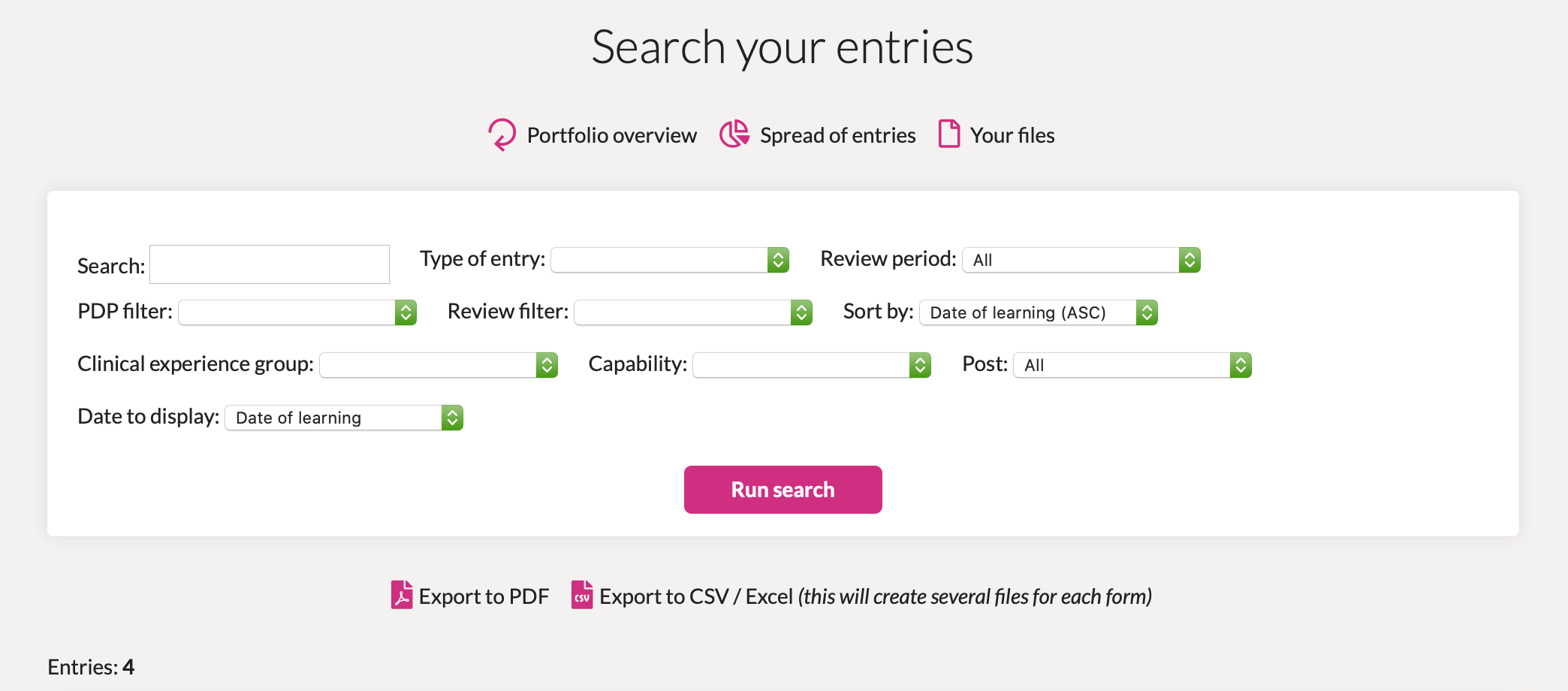 For example, if you choose Educational assessment in Type of entry and COT in Form, you will be able to view all of your COT'S.
If you have checked this section and are still unable to find any specific entries or assessments please feel free to contact our support desk, but please provide the title and a rough date of the entry if you can.