To begin adding Learning Logs (also referred to as 'entries') to your Portfolio, click New entry and choose the type of Learning Log you would like to enter.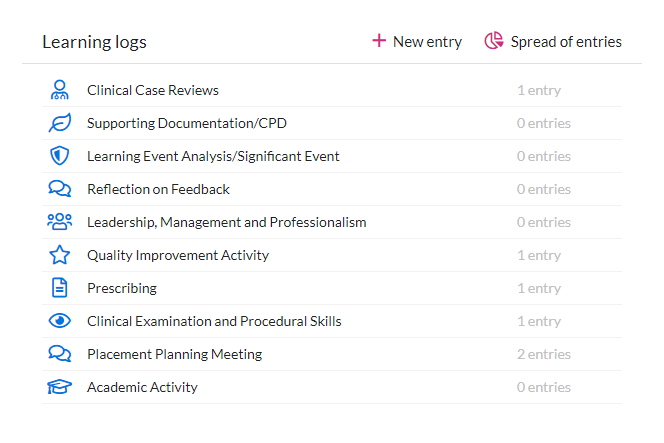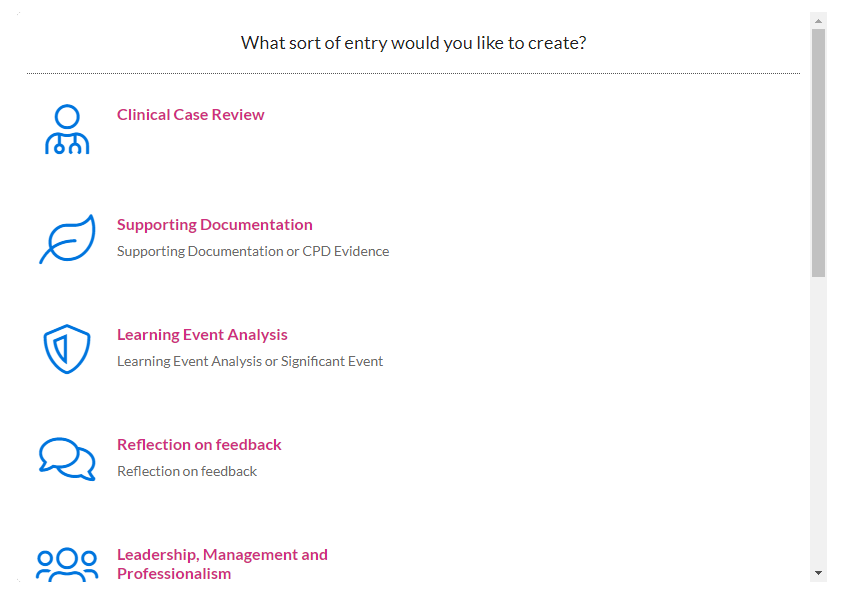 You will be taken to a new page where you can enter all the required information for that entry. For example, this is the start of a Clinical Case Review page: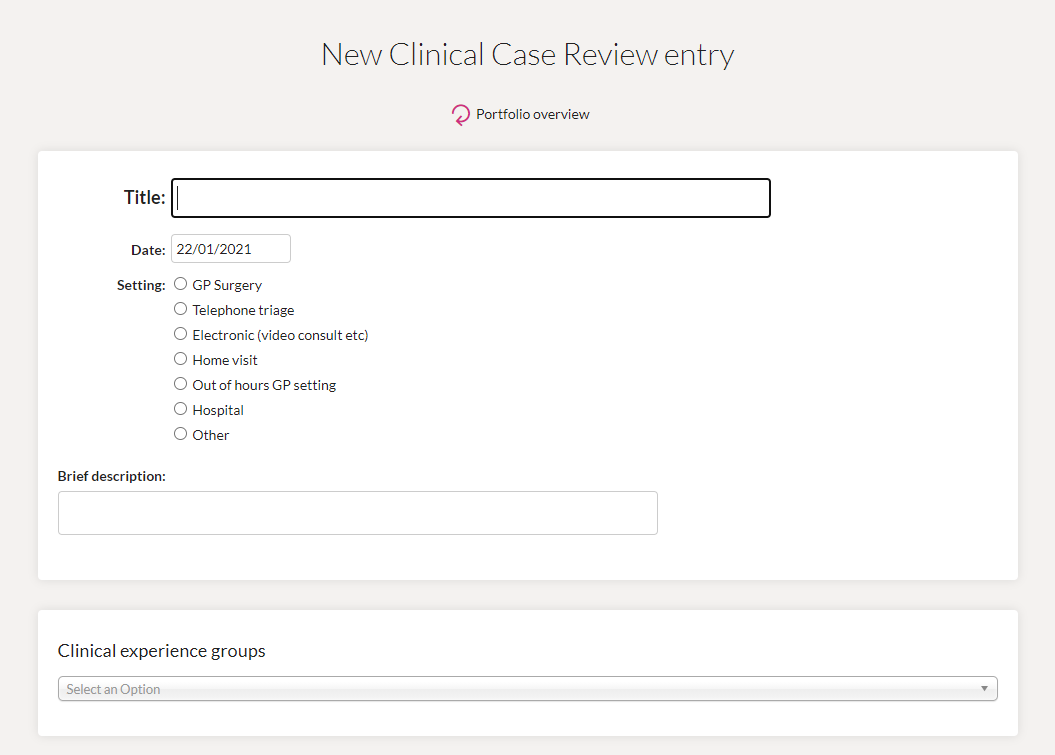 You can save the log entry at any point. After saving the entry, you may see a list of remaining fields to complete before you can send your entry to your supervisor for review. For example: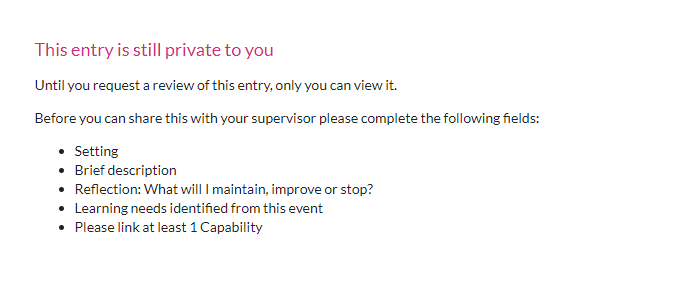 If you see this list, please complete the required fields if you wish to share the log entry with your supervisor.
Until you request a review of this entry, only you can view it.
Please note the log entry will be locked for editing after you send it to your supervisor. You can retract the review request if the supervisor has not yet reviewed the log entry or if they asked you to make some changes to the log entry.
You can also add entries to your Portfolio via email.
Suggested additional reading
How to share a Learning log with your Supervisor
My supervisor has suggested I make changes to a Learning log