Occasionally you may find that your colleagues are unable to open the link in their Colleague Survey invitation. This is usually due to the security settings on your colleagues' desktops. You can check if this is the case by seeing if you have had any other responses to the Survey. The reason being that if other invites with the link have been successfully responded to, we would assume that there isn't a problem with the link.
How do I check to see if anyone has responded to my Colleague Survey?
You can keep tabs on how many people have replied to your Colleague Survey by clicking on Surveys in the top toolbar.

And then on Continue next to the survey you wish to view.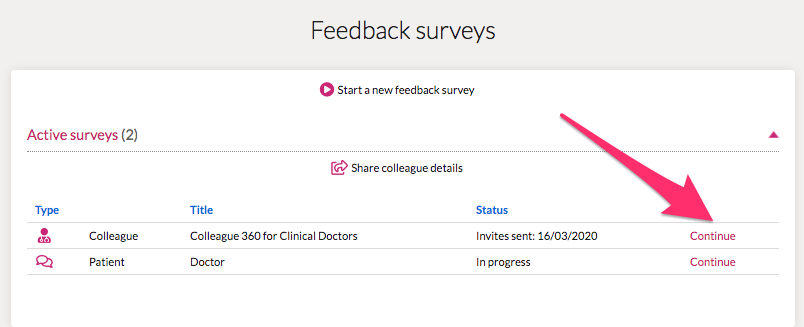 Here you will be able to see if anyone has responded.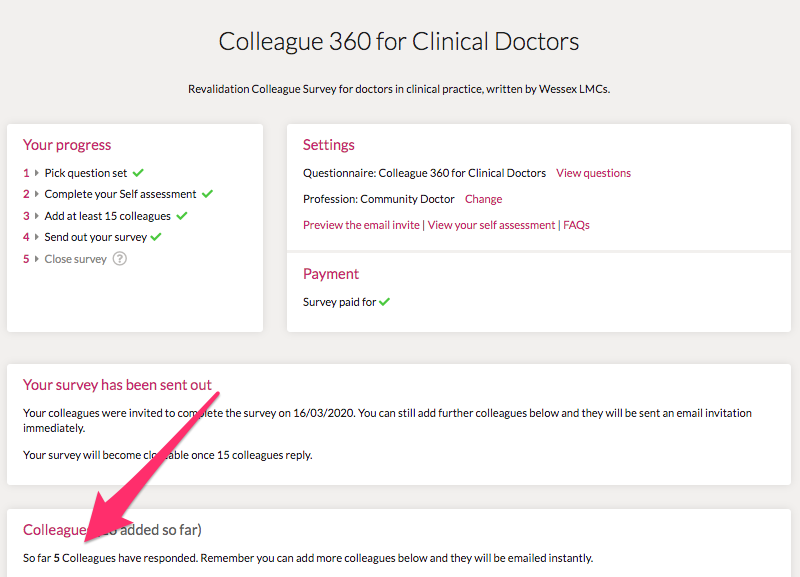 If you have had some responses but colleagues are contacting you advising that they cannot use the link please ask them to check the security settings on their desktop.