To sign off an ESR:
First click on the pink date next to the Review period field on the trainee's portfolio page. This will take you to a page called Current review period.

Next click on ESR preparation. This will take you to a page called ESR: STX-X preparation.
You can access the same page by going to the 'ESR preparations' section on the main Trainee overview page and clicking Prepare in the top corner...

Providing all areas are complete, click on Edit ESR which will open the page to enable you to fill in your sections of the ESR evidence.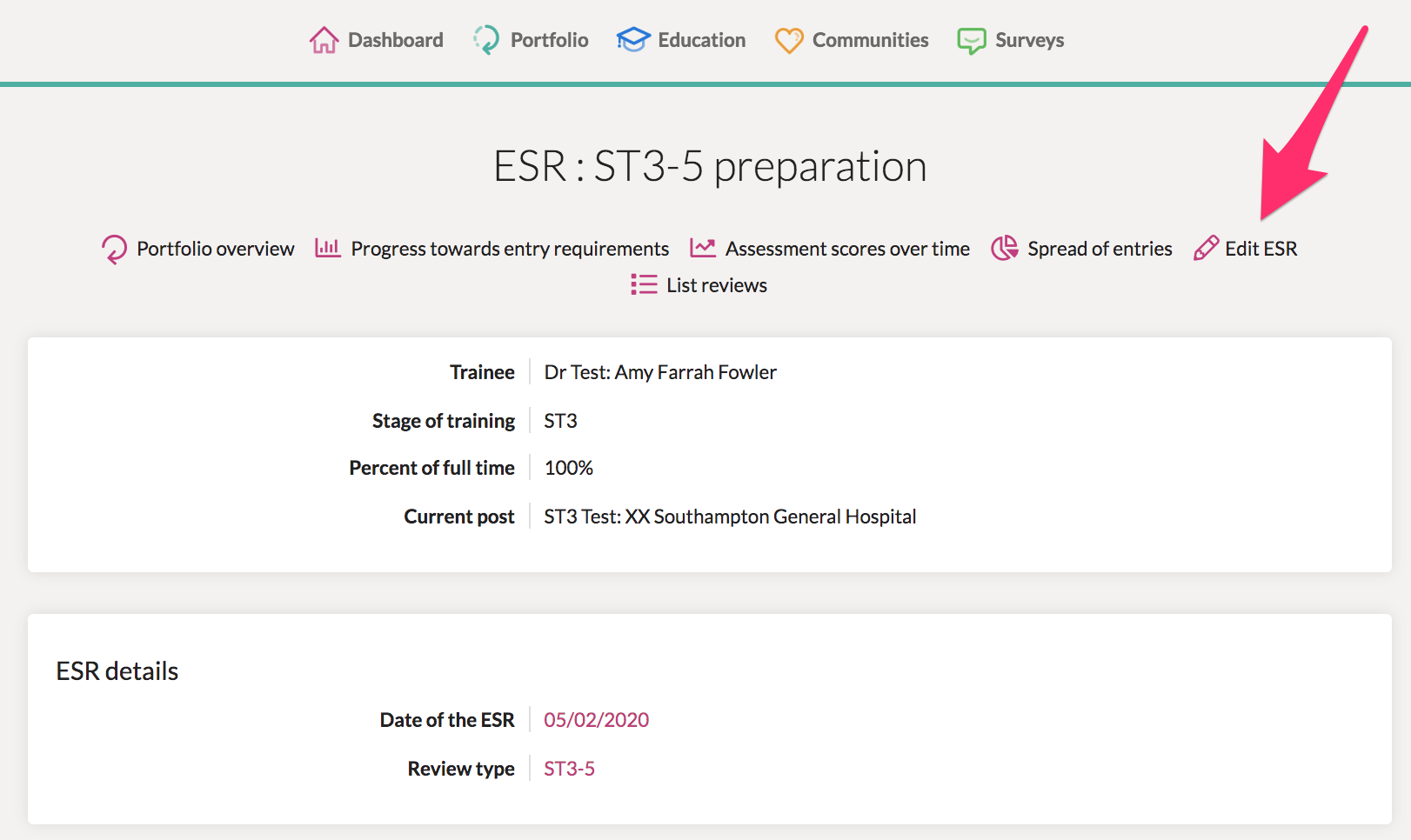 You can then Complete and submit when you scroll all the way down to the bottom of the page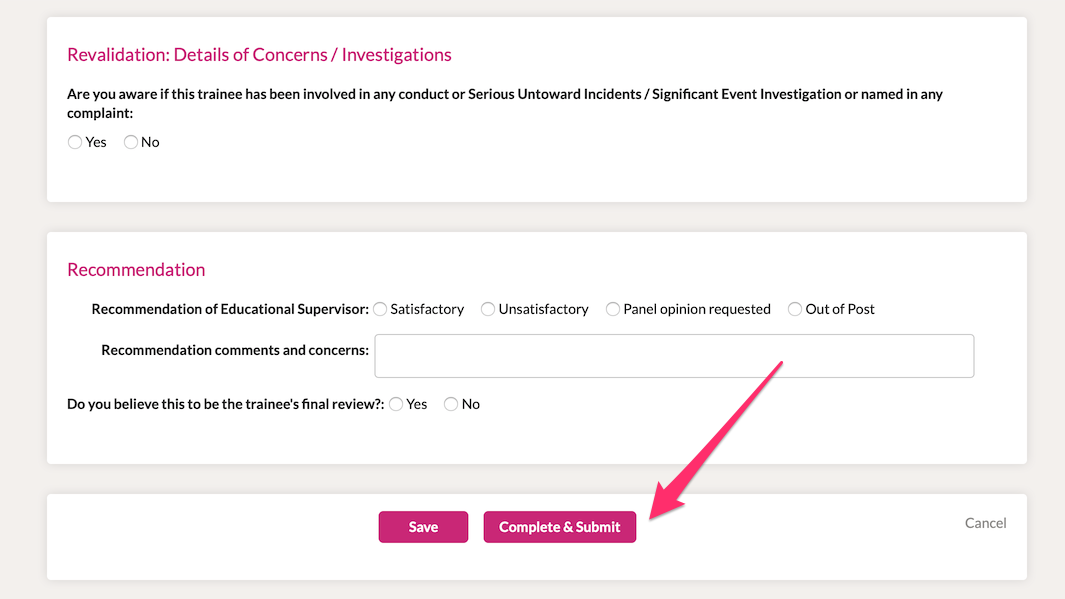 As always, if you have any questions at all please just contact support@fourteenfish.com - we are here to help!