As a Trainee or Supervisor, you may find that you need to change the review period within a portfolio.  Please don't worry, this can be done by the Educational Supervisor. 
If you are a Trainee and you need a review period editing, please message your Educational Supervisor who will be able to do this for you.
If you are an Educational Supervisor please follow the process below to amend a review period...
Please sign into your FourteenFish account and go into the Supervisors Area from your dashboard...

Then click on the trainee whose date you would like to amend and then on the pink dates in the review period...

Here you can amend the dates and click save the changes...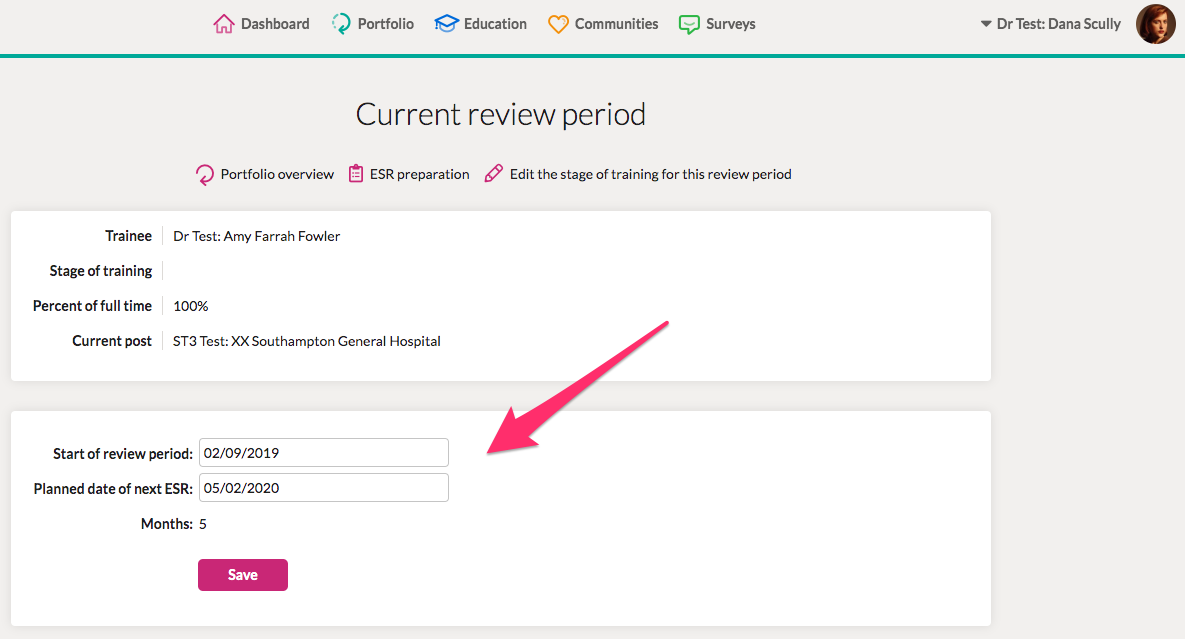 As always, if you have any questions at all please contact - support@fourteenfish.com