The new Portfolio works slightly differently to the old Learning Diary, and all Supporting Information entries are now automatically included in your Portfolio.


To exclude an entry from your Appraisal
You can do this when you create a new entry.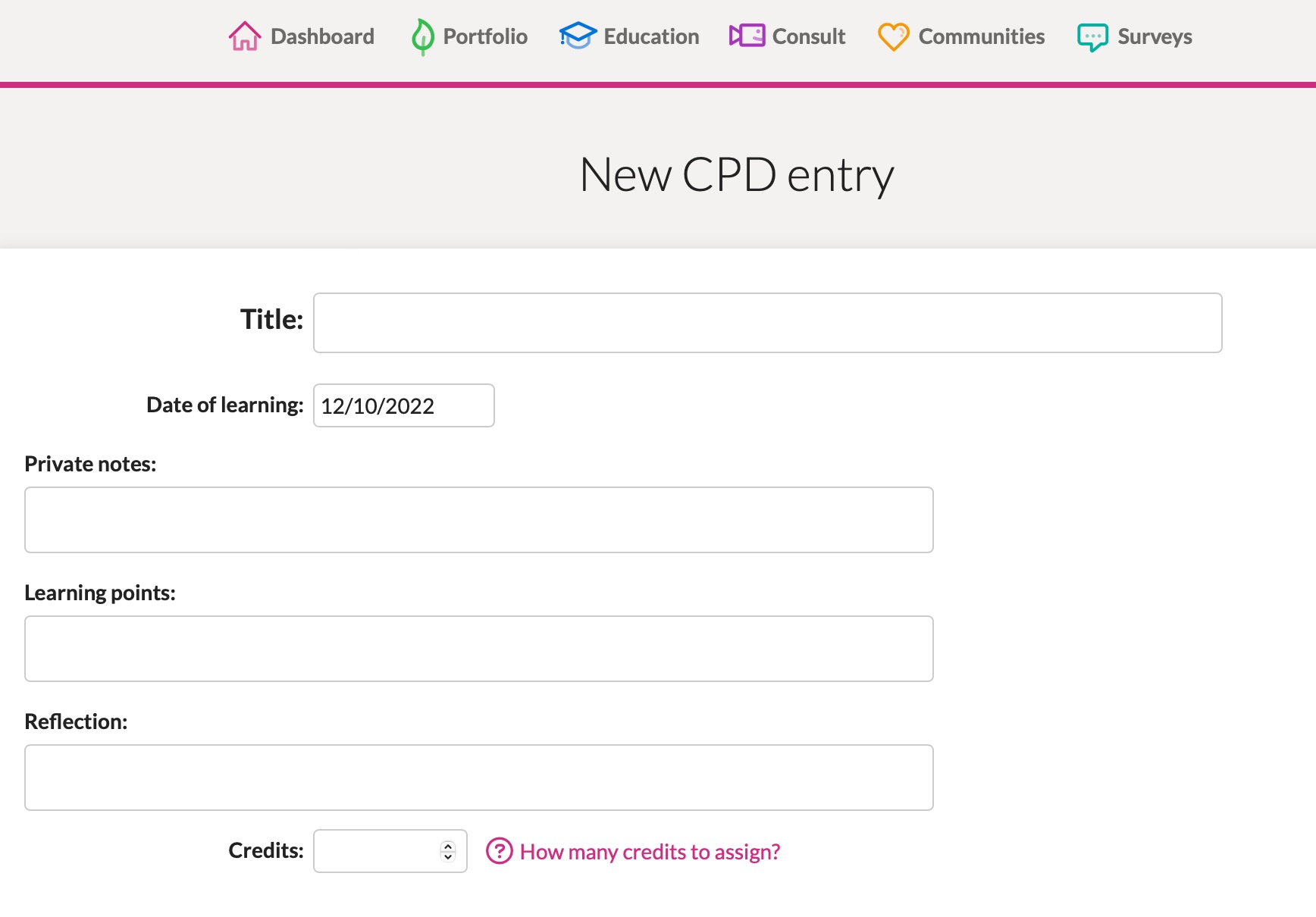 You will then need to tick the box at the bottom of the New CPD entry page under the pink save button.

How do I review all Supporting Information entries?
You can review all entries both included and excluded in your appraisal with a couple of clicks, you can even move entries between appraisals if they have accidentally ended up in the wrong one.
To do this please go to Portfolio from your Dashboard.

Then click on All entries, in the top right box.

Here you have to option to select how you would like to view and manage your entries using the Filter categories and search fields. This is not essential as you will see some entries may be greyed out have have the crossed eye next to them. This means they are hidden form the appraisal.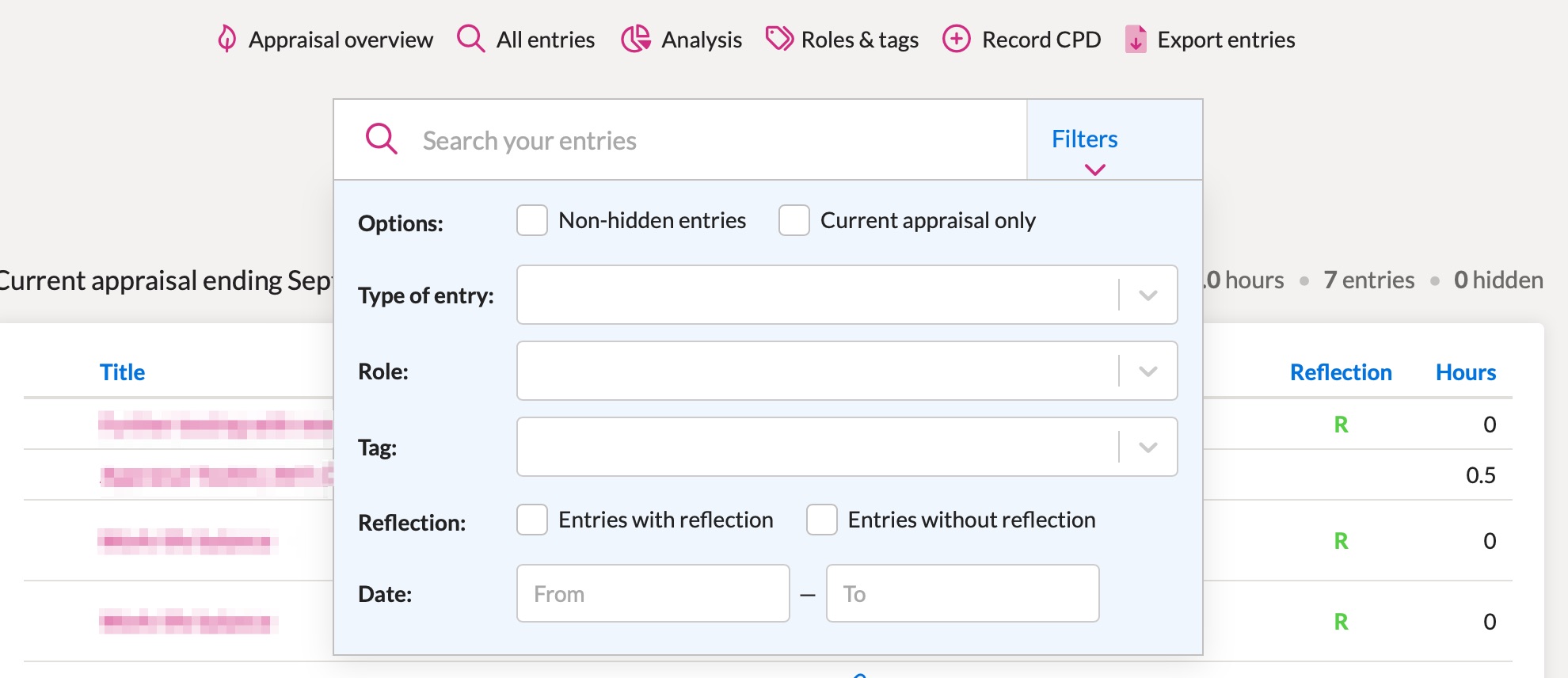 Once you have filtered the entries that you wish to manage click Manage.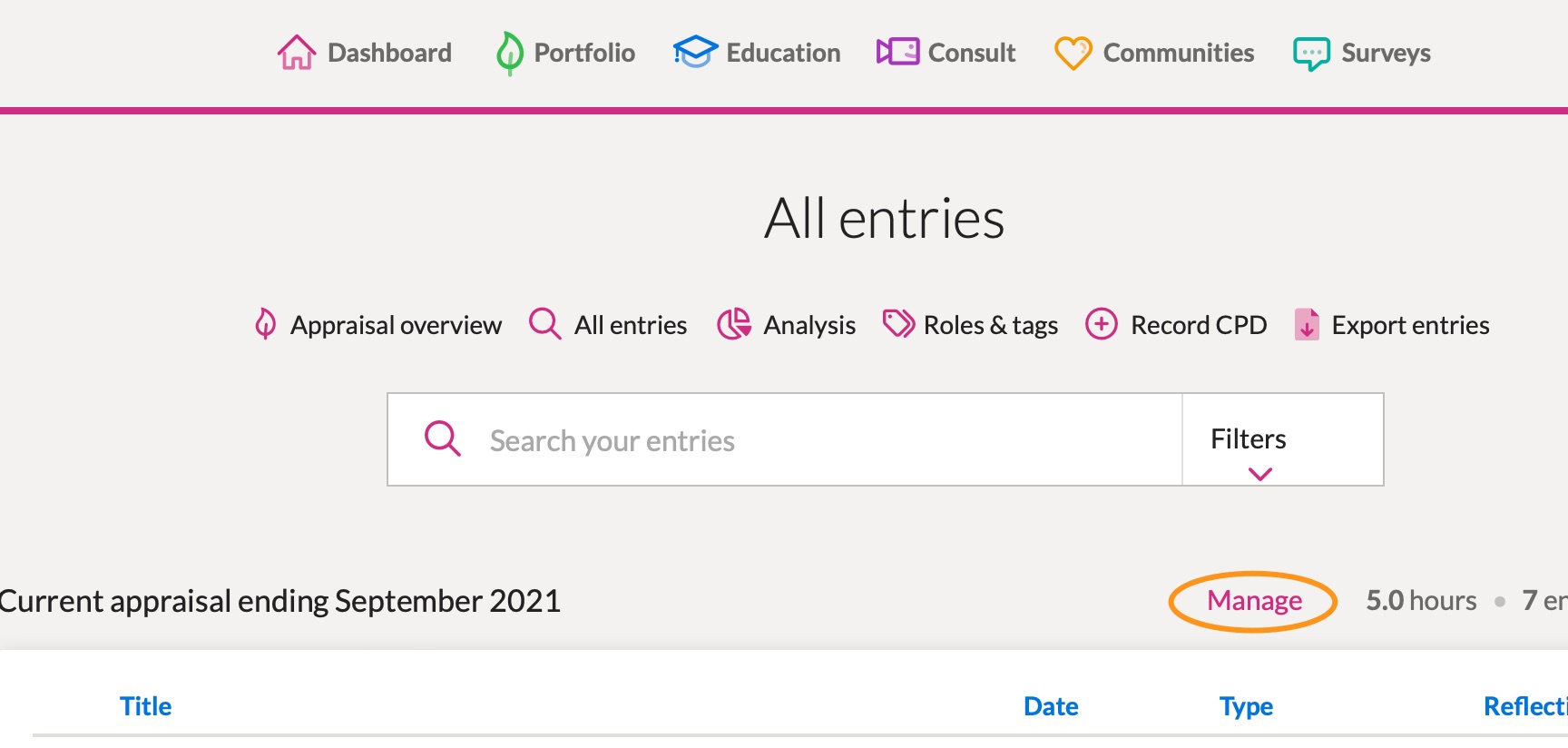 Tick boxes will then appear next to the entries, and you will be able to select to move, hide or unhide them from your appraisal.
In line with the soft re-boot of appraisal, you don't need to reflect on absolutely everything, or include all of your learning in your appraisal. The new All entries screen allows you to hide entries from your appraisal, while still making sure you evidence enough learning to meet the recommended minimum of 50 hours.