Most of our users can log in as per the below instructions but if you are an RCGP Trainee and you have trouble logging in, you may find this help article useful.
So let's get you logged in...
Go to the FourteenFish home page at fourteenfish.com
Tap on Log in in the top right hand corner of the page
Enter your email address and tap Next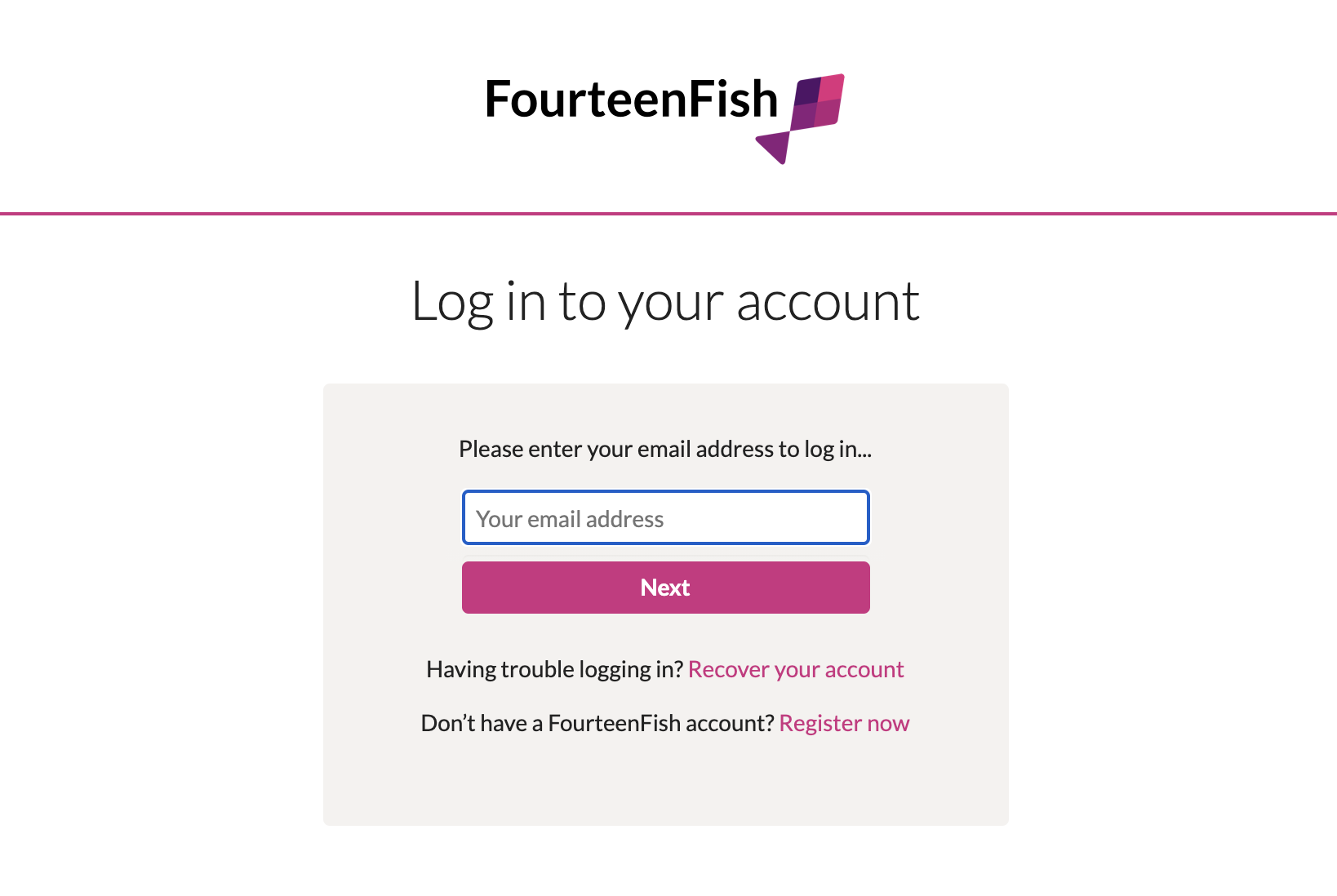 Once you've entered your email address, our system will look up your account to determine if the email address is recognised.
If you see the message We couldn't find a FourteenFish account with that email address then please try any other email addresses that you have. Most people have at least a couple of emails.
What to do if your password isn't recognised
If your email address is recognised but you've forgotten your password, please see the article Recovering your account which will tell you how to reset your password.