There are three options for adding learning entries to FourteenFish. You don't have to choose just one, and regardless of which option you use the entries will all be added to your account.
1) Using the website 👩‍💻
Just click on the New entry link in the Supporting information section from the appraisal page.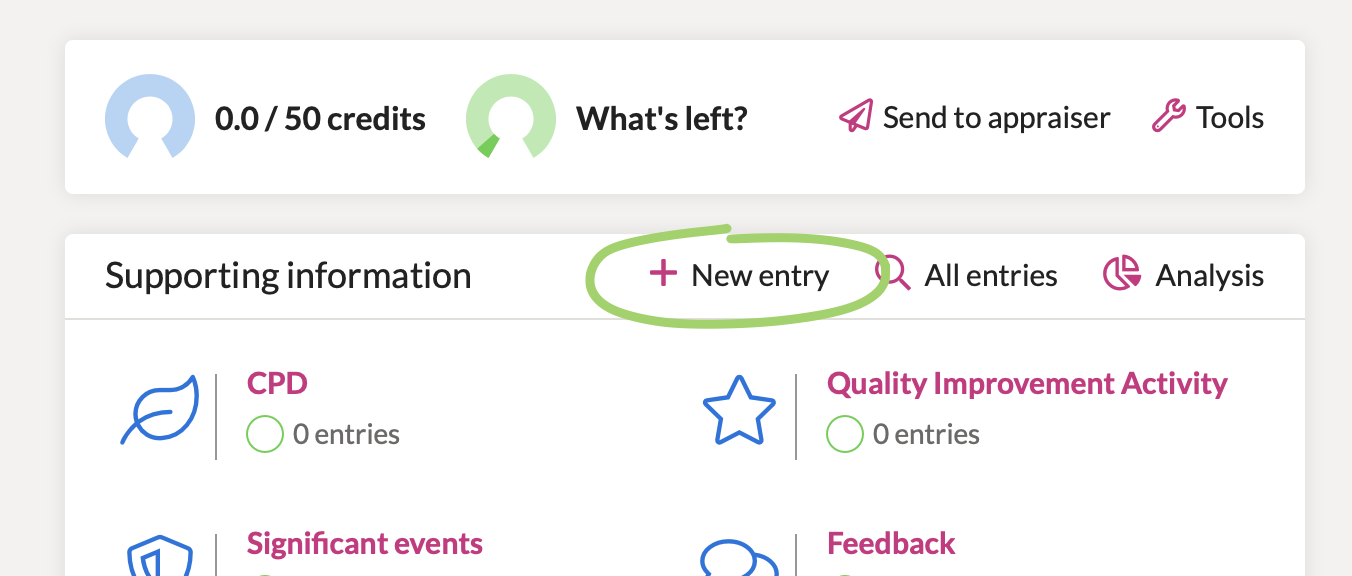 You can also record CPD (the most common type of supporting information) by clicking the Record CPD button on your FourteenFish dashboard.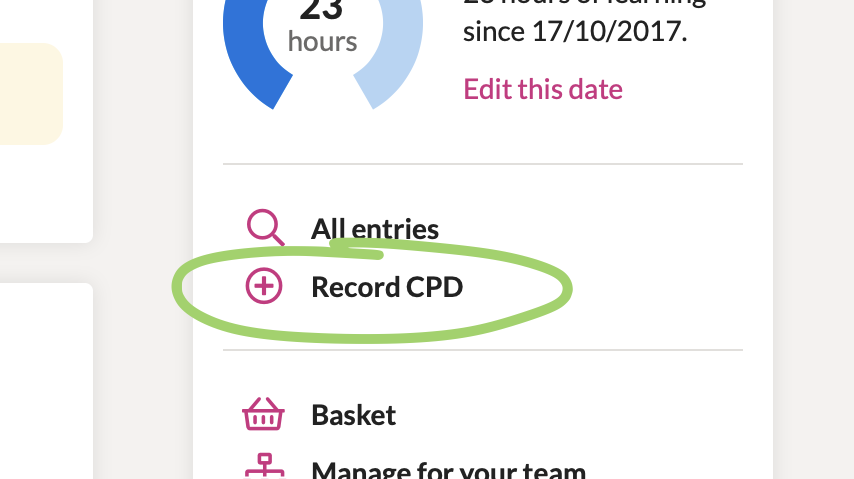 2) Submit entries via email ✍️
You can just forward an email that you've received along with any attachments and it will get added to your portfolio without you needing to log into the FourteenFish website and copy everything in.
Once you've set up your account, try sending an email to learning@fourteenfish.com with your desired entry title in the subject and the details in the body of the email.
After a minute or so, whatever you have sent (including any attachments) will appear in your Learning Diary. You will need to refresh the page/tab or click on Learning Diary on the left hand menu to see the new entry.
You can find out more information about this feature in Adding learning to your appraisal via email.
3) Use our free phone and tablet app 📱
If you have an iPhone or Android phone or a tablet, you can download our free Learning Diary app to manage all your supporting information entries.
The app will sync with your account, so anything you add on the app will get added to your account on the website and visa versa when connected to wifi. You cannot currently add attachments in the app.
Download the Learning Diary app now on the Apple App Store or the Google Play Store.