This article relates to GPs needing to complete surveys for appraisal and how to get your responses sent to us for our data entry team.
Scan & Upload your PSQ responses:
You can scan and upload your completed surveys via your FourteenFish account, saving time and postage costs.
To do this click into Surveys from the top five menu tabs.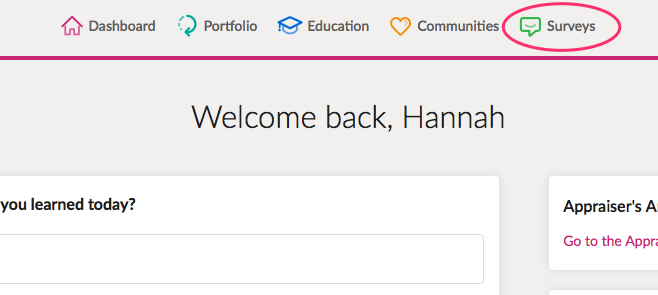 You then need to click on Continue next to the Patient Survey.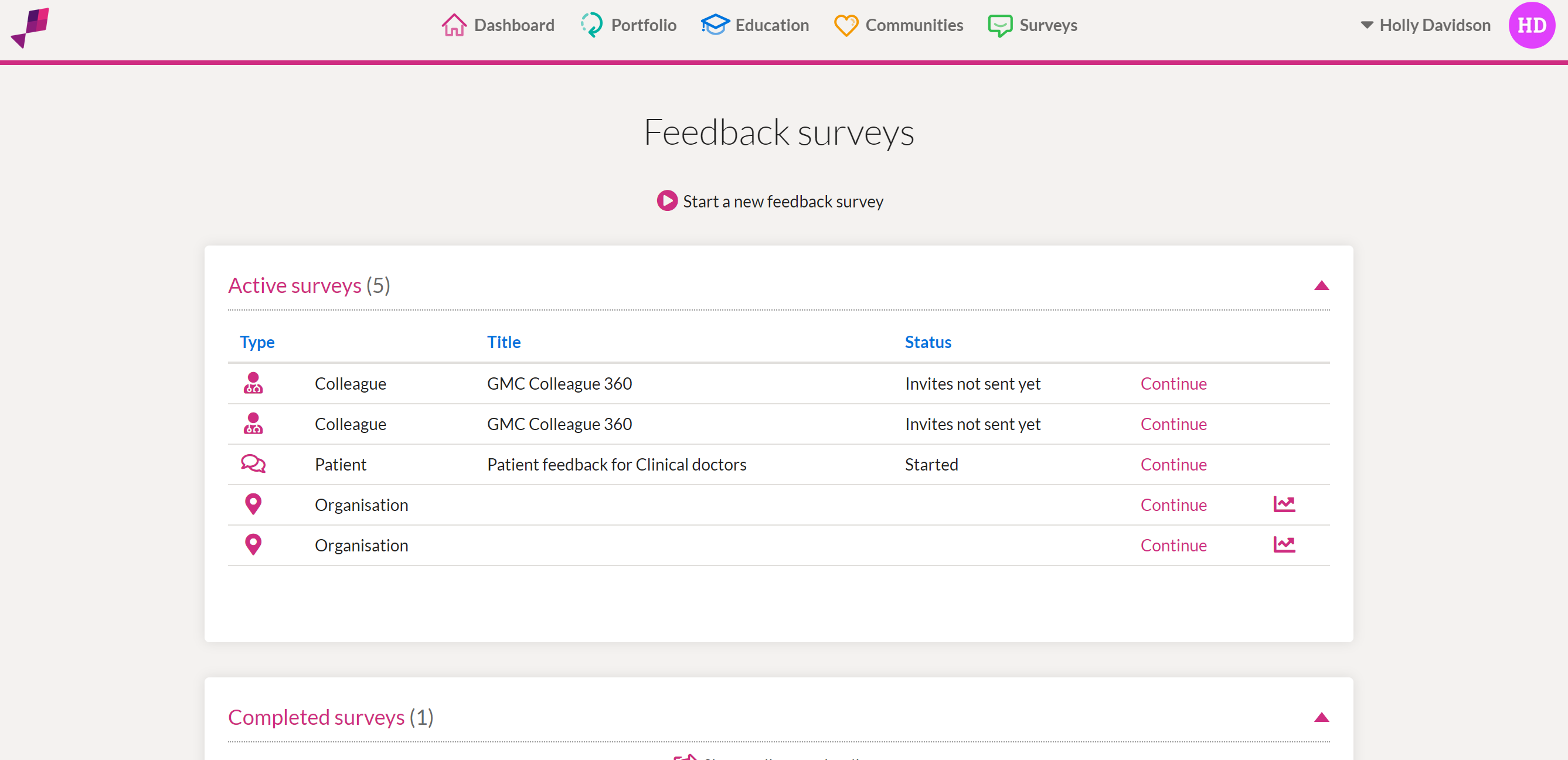 Scroll down the page and click on Upload your surveys.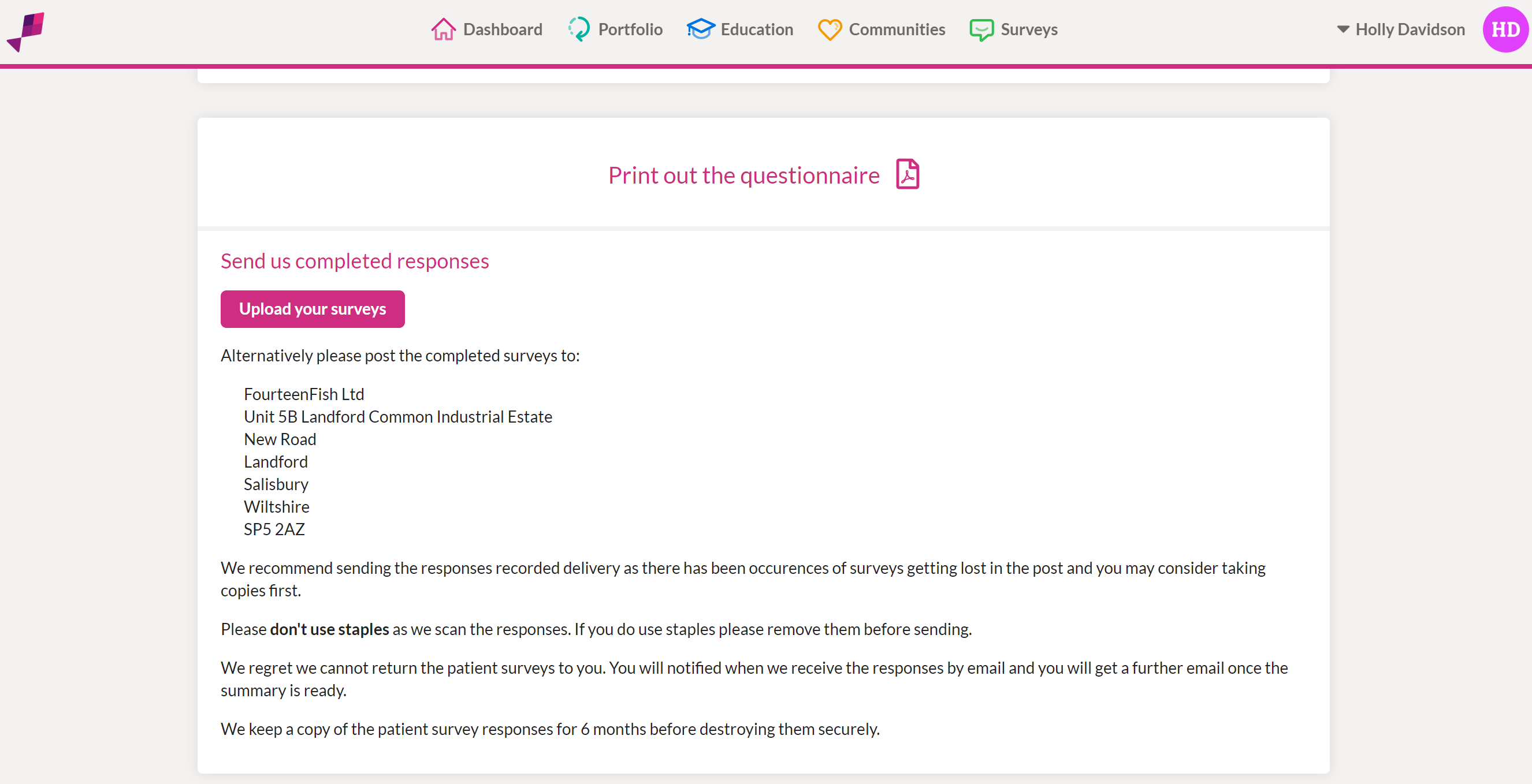 Simply follow the steps on the page you are taken to making sure hit Submit and you will get an automated email confirming that we have received your responses.
Please be aware that our uploader can only accept one file at a time!
Post your PSQ responses to:
FourteenFish Ltd
Unit 5B Landford Common Industrial Estate
New Road
Landford
Salisbury
Wiltshire
SP5 2AZ
We recommend sending your completed surveys via recorded delivery as there have been rare occurrences of surveys getting lost in the post.
Please don't use staples, envelopes, paper clips or fold the paper. We scan the responses and removal of staples etc can delay entry. If you do use staples please remove them before sending your surveys to us.
We regret we cannot return the patient surveys to you. You will be notified when we receive the responses by email and you will get a further email once the summary is ready.
We keep a copy of the patient survey responses for 6 months before destroying them securely.