How to set up a Team
Once logged in go to the dashboard and from there you can simply click Manage FourteenFish for your team.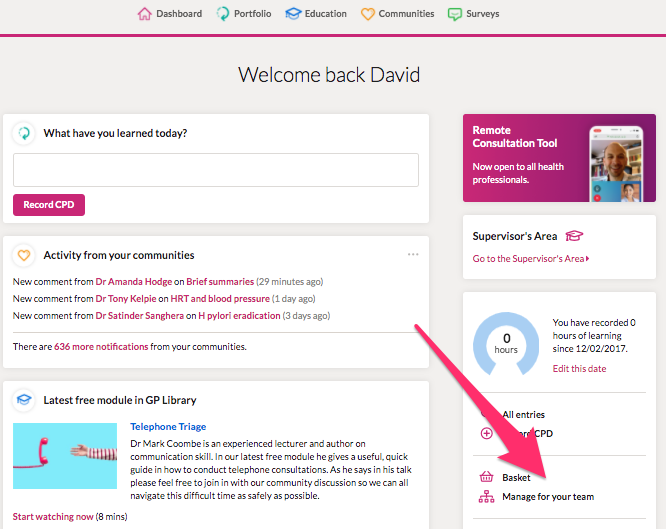 Here you can create a new team or select the name of a team previously set up. To set up a team please click on Setup a new team.
You will then be asked to enter a name for your team, for example The High Street Medical Practice.


Adding a team sets up a FourteenFish community. Communities are groups on FourteenFish that you can control membership of. Teams are special communities that you can pay for members survey and appraisal subscriptions and help with survey setup. You can also use Communities as a safe place to share documents and resources, hold discussions a bit like a cross between an intranet and a social network.


Adding colleagues to the Team
The next step is optional and will give you the chance to adapt our generic team invite should you wish to, you can skip this step.
Now you can start adding colleagues to your team. To add a colleague you simply click the Add a colleague button below.
You will now be taken to a page to purchase credits. Here you can just select the number of credits you'd like to purchase. Remember: If you purchase over 4 credits then a discount of 10% is applied to the total.