You shouldn't normally need to export your FourteenFish entries, since they are automatically included in your appraisal.
However, you can use FourteenFish as a free tool to record your learning without using our appraisal or training portfolio. You can then export your entries as a PDF. This is also useful if you wish to attach your entries to any other portfolio system, or share them with someone other than your appraiser or trainer.
How to export a single entry:
Select Portfolio from across the top of the page when you are on the Dashboard.

From here select All entries.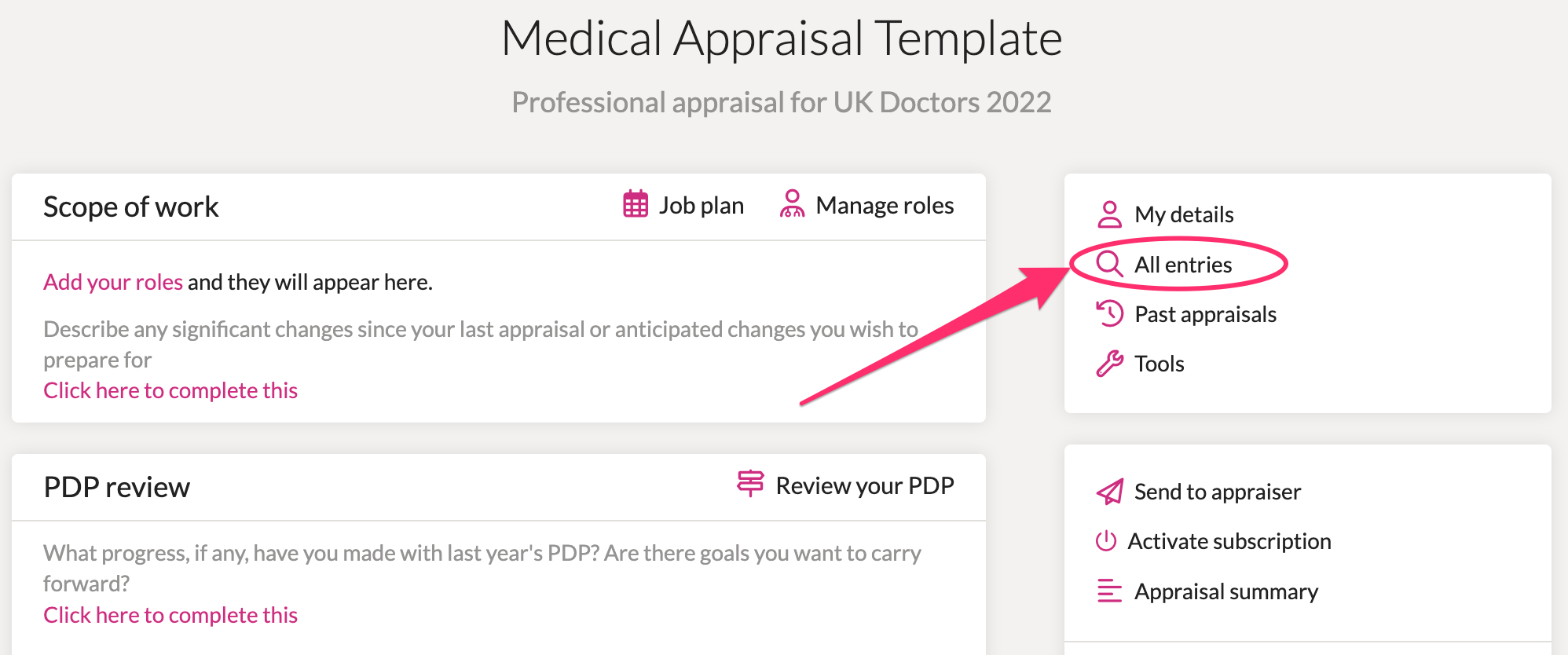 A list of all of your entries will appear. Click on the entry you would like to convert into the PDF format.

At the top of the screen will be lots of options of ways to edit the entry, select Export to PDF. Then your document will open in a new window.
How to export multiple entries
Click on Portfolio from your Dashboard
Click on All entries
Here you can use the filters to select the entries that you wish to export. For example, you can just export entries between certain dates or those with a particular role or tag. The entries you see on the screen will be the ones that are exported.
Once you've applied any filters, click on Export entries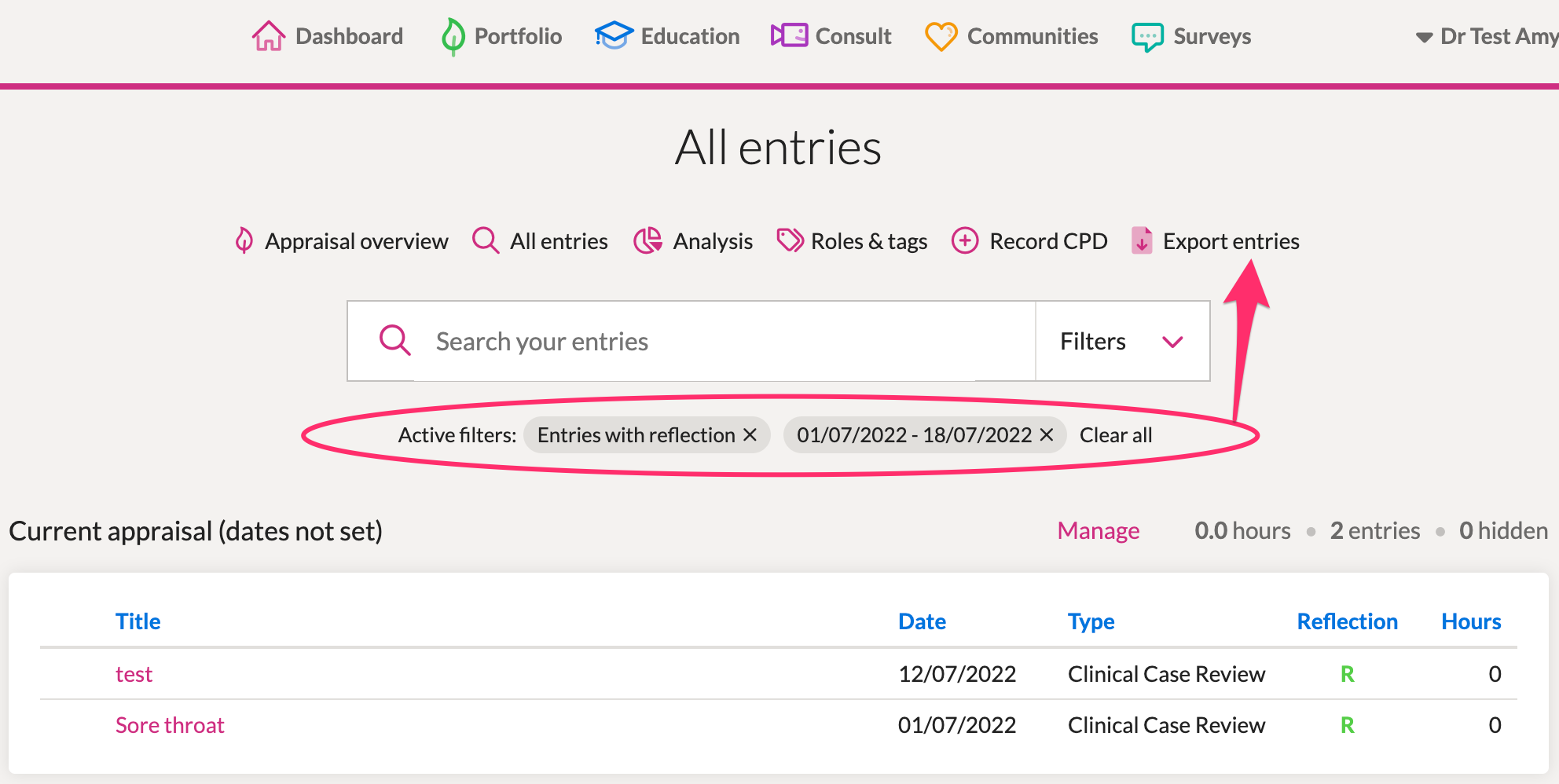 You have the option to tick a box to embed attachments into the PDF file. This will make the file quite a bit larger, so we don't select this option for you by default.
You can also opt to include your private notes.
When you're ready, click the Export to PDF button.